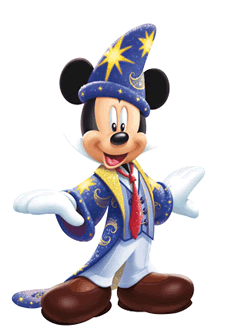 20th Anniversary Celebrations - Extended until September 2013!!
Disneyland® Paris 20th anniversary brings a world of magic, lights and colours to life, Disney Paris's biggest ever party will transform celebrations forever, transporting you and all your favourite Characters to a world shimmering in new magic, new lights and new colours. So whether it's your first time or your 20th you'll never have experienced a birthday like this before. The party has been extended until the 1st of September 2013 so your opportunity to join the fun has been extended too, and the unforgettable memories? They'll last a lifetime!
Disney Dreams!
Sleeping Beauty Castle will see spectacular flights of fancy wrapped around it as Peter Pan's shadow escapes to bring you the rainbow reality of 'Disney Dreams!' – our unmissable new nighttime spectacular show. This world premiere follows his adventure as he weaves his way between timeless Disney stories, dashing through incredible lasers, fantastic fountains and peaking in an extraordinary finale.
Disney Magic on Parade
Disney Magic on Parade! casts Disney Characters in a fantastic new carnival especially for our 20th anniversary. Flying out from their unforgettable stories trailing light, colour, music and magic, they glide through the park's party atmosphere, before Mickey and friends shine in a spectacular finale.
Main Street U.S.A.® celebrates!
Excitement is in the air, as one of the most famous streets in the world celebrates our 20th Anniversary, and welcomes you to this unique celebration of magic, lights and colours with even more twinkles and memorable glowings-on than ever before.
Meet Mickey Mouse!
Everybody's favourite Mouse is taking time out and welcomes you to meet him backstage in the rehearsal room of his theatre in Fantasyland. Once backstage, you'll be invited to join Mickey for a special audience with the star himself who will share some of his favourite props and costumes and pose for a special souvenir photo with you and your family.
Summer 6th July - 1st September 2013
Party on longer during summer days and nights! Mickey and his friends are preparing some amazing surprises for you, including fantastic parades twilight spectaculars and lots of fun. After nightfall, enjoy Disney's Fantillusion, a sparkling fairytale where imagination flows and glows and for the grand finale of your great day, dream with your eyes open watching the sky blazing with incredible fireworks and the castle alights in wondrous colours.
Halloween at Disneyland Paris 2013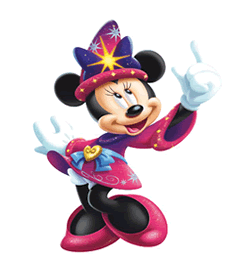 Halloween Festival - October 2013
Join in the outstanding Halloween Festival for spooktacular Disney fun! Throughout the month, the Disney villains, along with beloved Disney Characters, conjure up entertainment the whole family will enjoy. Disney's October festival promises to be villainously delightful during Halloween. So don't miss a trick and treat yourself to an unforgetable fun packed holiday!
Disney's Halloween Party: 31st October 2012
A unique and spooky program dedicated to families and friends during the eeriest night of the year.....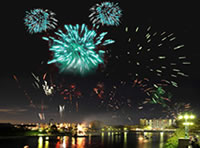 Mickey's Magical Fireworks & Bonfire!
- 4th, 6th and 8th November 2013
Don't miss this amazing fireworks extravaganza around Lake Disney®! This will be a bonfire night of a lifetime with a dramatic fireworks show, enthralling music, incredible special effects and a gigantic, floating bonfire on Lake Disney® and a special appearance by Mickey Mouse himself! The fireworks shows are on certain dates and can be modified, delayed or cancelled without prior notice, notable in case of inclement weather.
Christmas at Disneyland Paris 2013
Disney's Enchanted Christmas
The Christmas celebrations begin in early November with seasonal decorations and the wonderful Dream Parade that includes beloved Disney characters and of course Santa Claus. Come at this magical time of year, gather around the giant Christmas tree and create those special family memories that will last a lifetime.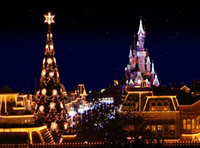 New Year Christmas at Disneyland Paris
New Year at Disneyland Paris
Celebrate New Year at Disneyland Paris, see the decorations and Parades in the parks, join in the special meals, shows and celebrations for an unforgetable New Year at Disneyland Paris. Happy New Year, this is 2014!
St. Davids Day Disneyland Paris 2014
St David's Welsh Festival
8th - 10th March 2014 (dates to be confirmed)
Dragons, Daffodils and Disney!
Celebrate St David's Day in style at Disneyland® Paris with this fantastic festival of all things Welsh. Inspired by the land of towering mountains and green valleys, Mickey and Minnie dress up in their best Welsh costumes and set the scene for three action packed days filled with fun. The best of Wales comes alive in the magic of Disney with music, culture and crafts, face painting and fireworks – it's red, white and green as you've never, ever seen!
St. Patricks Day Disneyland Paris 2014
St Patricks Day 17th March 2014
Dance and sing to traditional Celtic music with Chip and Dale and a fireworks finale at Sleeping Beauty Castle.
Whether you're knee-high to a leprechaun or as tall as the tip of a unicorn, you won't want to miss celebrating St. Patrick's Day at Disneyland® Paris!
The first green of spring is the perfect time to share a moment with your Disney friends. Mickey will be there, and Minnie, too. They've dressed for the occasion and so have their pals to dance and sing to traditional Celtic music. Sounds like a photo opportunity! But be sure to save a few shots for the finale as Sleeping Beauty Castle becomes a glow of green under dazzling bursts of fireworks. Your friends will be green with envy! Someone you know can't wait to go, so what are you waiting for? This year, the rainbow ends at Disneyland® Resort Paris, where the memories made on St. Patrick's Day will be even more precious than a pot of gold.
To head back to the home page please click
Disneyland Paris.