Travel by Car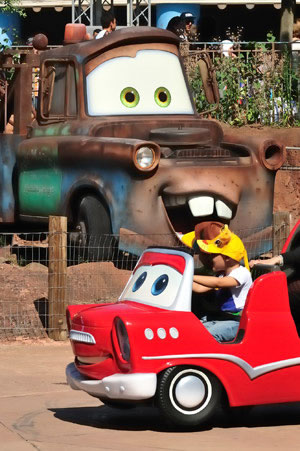 Take your own car to Disneyland® Paris
Self Drive to Disneyland® Paris... A Magical Journey - For many people, travelling by car is one of the most convenient and economical ways of getting to Disneyland® Paris.
With the journey time from Calais taking around 3 hours on an easy motorway route, you'll be there before you know it.
All the Disney hotels at Disneyland® Paris have ample free parking and Disney's Davy Crockett Ranch hotel is designated for self drive guests only!
Call us free on 01226 345383 or click for a quote
Channel Crossing by Ferry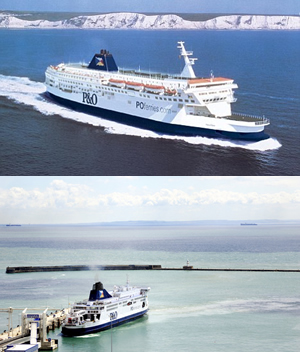 Take your car on one of P & O Ferries speedy cross channel ferries, you will be able to relax and travel in style on your short journey to Calais. These latest vessels are modern and comfortable with a host of on-board facilities including restaurants, bars and shops. The journey from Dover-Calais takes around 80minutes.
The Ferry port facilities at Dover include a bureau de change, bank and ATM. There is a cafe, newsagent, information desk, telephones and baby changing facilities. Once beyond the check-in area, there are two food village areas with a cafe, Burger King, bar, bureau de change and ATM.
Take your car on Eurotunnel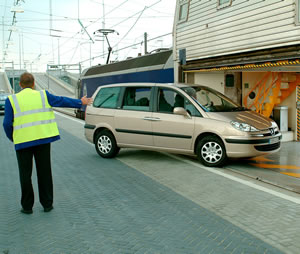 With a journey time of just 35 minutes through the Eurotunnel from Folkstone to Calais and easy motorway connections at each end of the tunnel, Eurotunnel offers the fastest self-drive route to the theme parks of Disneyland® Paris. Shuttle trains operate every 15 minutes, 24 hours a day. There are cafes, shops and passenger facilities in each passenger terminal.
Where to stay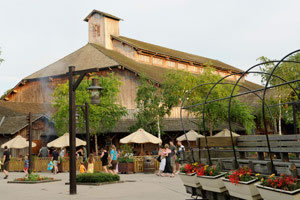 There is a wide selection of themed on-site hotels at Disneyland® Paris to suit all budgets, however the Disney's Davy Crockett Ranch is located a 15 minute drive from the parks and is designed solely for visitors that have their own vehicle. The hotel has a pioneer era theme. Here guests can enjoy enviable facilities including tennis courts, cycle hire, swimming pool with waterfall and river, steam room and whirlpool. Evenings are fun too, enjoy a drink in the country and western saloon and maybe join in the Karaoke!