Holidays to the Costa del Sol
The Costa del Sol, the 'Sun Coast', stretches around 100 miles of southern Spain. Holidays along the Costa del Sol feature beautiful golden sandy beaches and round-the-clock entertainment. The Costa del Sol appeals to families, couples and young party-goers alike for its wide choice of accommodation, from high rise apartment blocks and whitewashed villas to large modern hotels. The Costa del Sol also offers a wealth of activities to suit all tastes and ages, from theme parks and water sports to world-class golf courses.
Favourite Hotels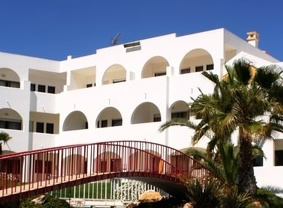 Whether you are looking for a last minute apartment deal, an all inclusive family hotel or a luxury 5 star deal, the Costa del Sol provides a wide variety of holiday accommodation to suit everyone.
To see a list of our favourite hotels please click Costa Del Sol Hotels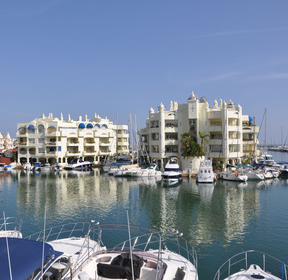 Benalmadena is split into two parts Benalmadena Pueblo and the more popular Benalmadena Costa. Situated above Benalmadena Costa on a steep incline is Benalmadena Pueblo a former fishing village which has retained much of its charm, here you will find a piece of old Spain, a village with cobbled streets and typical whitewashed houses. The resort is located on the Costa del Sol, and lies 15km south west of Malaga airport between the resorts of Fuengirola and Torremolinos... more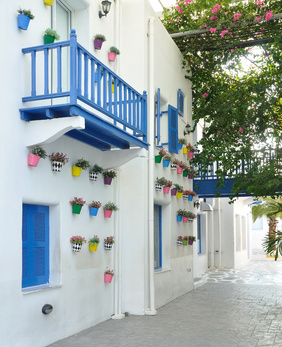 Situated conveniently close to Malaga airport this once small fishing village, Torremolinos is now a popular and busy tourist resort on the Costa del Sol. Holidays in Torremolinos are particularly popular with British tourists who are attracted to the tidy, sandy beaches, wide range of accommodation, and 24 hour activities and entertainment. Torremolinos has six main beaches to offer. The four-mile promenade Paseo Maritimo follows the coastline and runs the length of all the beaches. Great for a stroll, this flat walk-way is lined with large hotels, bars and restaurants... more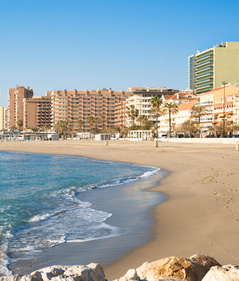 The popular resort of Fuengirola is situated just 20km south west of Malaga airport and approximately half way between Malaga and Marbella. Fuengirola has a wide appeal and the infrastructure here caters for for all age groups, however it is probably more popular with families and older couples than with the younger crowd. The beaches here are wide and extend along the whole length of the resort area except the central marina area from where you can take part in a selection of water sports. There is a large choice of eateries serving all kinds of food from pub grub and fish and chip shops to high quality restaurants... more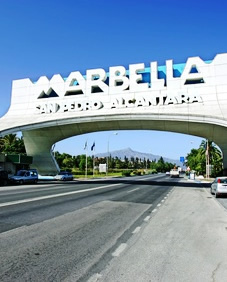 Marbella is one of the original Costa del Sol resorts, it built its name and international reputation by attracting Europe's rich and famous to its 2 to 3 mile coastal spread. There are several top class golf courses in the resort area making this part of the Costa del Sol a golf breaks heaven for many golfers who flock here every year. The resort provides a range of holiday activities plus amazing bars and restaurants along with chic shops and boutiques. However it is worth exploring the back streets of old Marbella where you will find stately buildings that date back to the 16th century or beyond, along with small traditional shops, cafes and galleries - a far cry from the modern popular Marbella just a stone's throw away.... more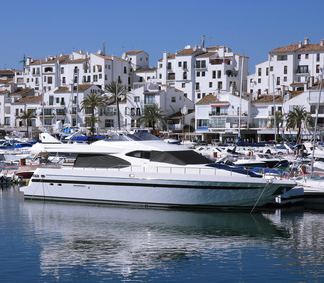 While Marbella is seen by many as Europe's get-away spot for the well-heeled and famous, Puerto Banus is just as desirable a destination, not just for the famous but also for holidaymakers ranging from high-flying business men and women to families just looking for a relaxing time away, with plenty of sunshine. A haven for golfers and yachtsmen alike the popularity of the resort continues to soar... more