Relax, we have the holiday for you...
You can book your holiday, flights or hotel with Travel Empire in total confidence. we are members of the Hays Independence Travel Group who are members of A.B.T.A. the Association of British Travel Agents. The Hays Group are also the UK's largest independently owned Travel Agent. On our site you can select from all the major tour operators and book package holidays, alternatively you can build your own city break or beach holiday by booking charter or low cost airlines then adding a hotel or apartment plus transfers to your resort. If you prefer a more personalised service we have an award winning specialist department on hand dedicated to finding the right holiday for you simply call FREE PHONE 0800 849 1285.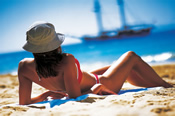 We love the Canary Islands and have expert staff that have made many visits to the islands of Lanzarote, Tenerife, Gran Canaria and Fuerteventura. A great choice at any time of year these lovely sub tropical holiday islands have something for everyone. The islands provide a wide range of holiday hotels and apartments and if you are looking for a little luxury then there is no shortage of high quality accommodation with many new 4 and 5 star hotels to be found in most of the major resorts. These hotels offer guests a range of board arrangements from bed and breakfast through to all inclusive. more..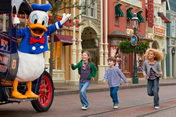 We also have a specialist Disneyland Paris department backed by a dedicated professional team of Disney travel advisors. So no matter what type of holiday be it sun, city, ski or cruise our friendly team are available to ensure you have the holiday to suit you. By visiting TravelEmpire.co.uk you also have access to special holiday offers and late bargains that are sourced and updated every day of the year and are displayed on our offers section for your convenience. Don't forget - "our number one priority is to make sure you have a wonderful holiday!"
Find out more about our favourite destinations - Click an image below!
Need a hand with anything? Give us a call on 0800 849 1285!