Disney's Hotel New York - The Art of Marvel
Disney's Hotel New York - The Art Of Marvel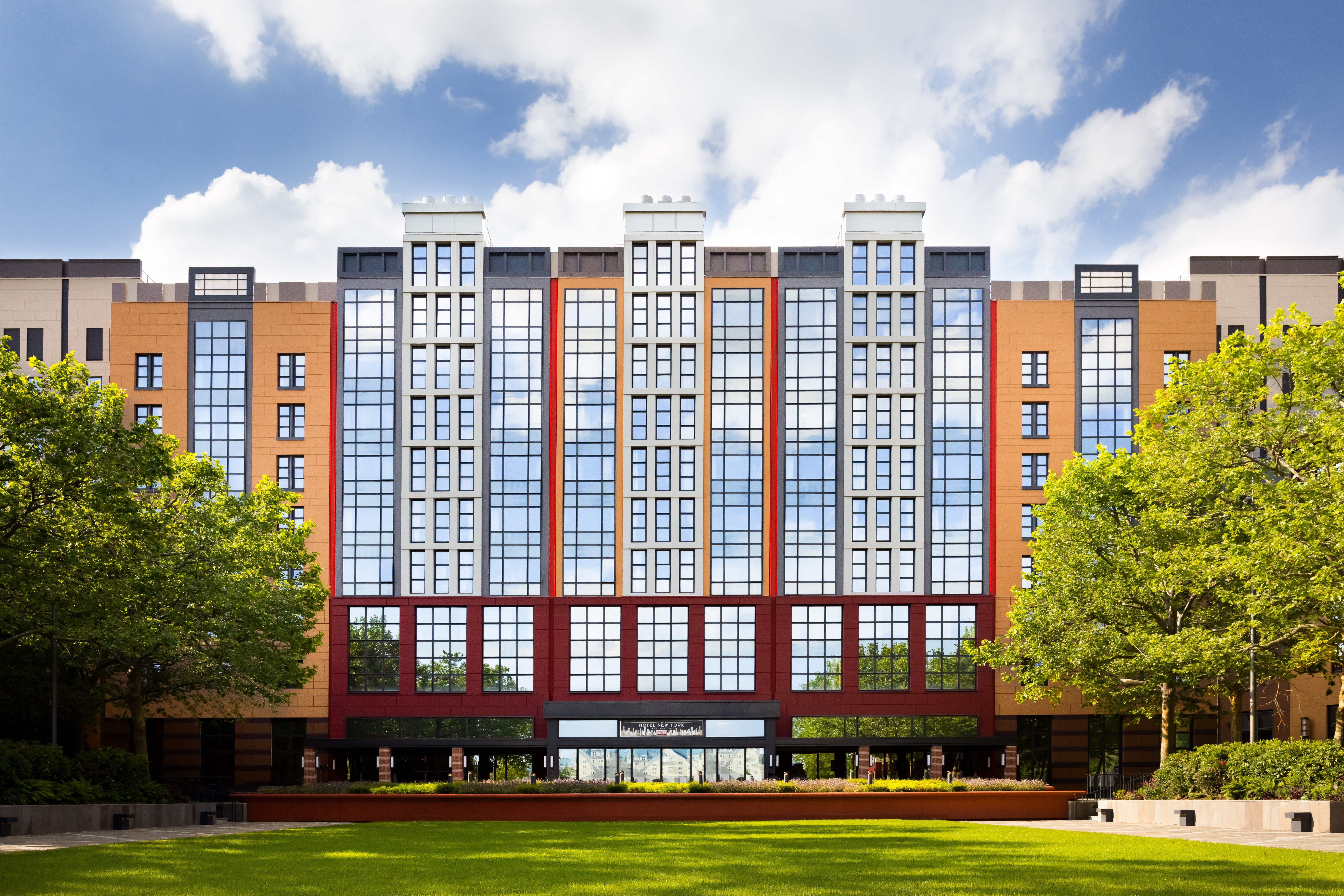 Take your stay to new heights at Disney's Hotel New York - The Art of Marvel. Completely reimagined, this swish 4-star hotel exudes contemporary New York style and excellent service while taking the form of a modern art gallery that has assembled Earth's mightiest Marvel artwork. A true Manhattan and Marvel masterpiece.
Call 01226 345383, click for a quote or send us a message on Facebook.
Rooms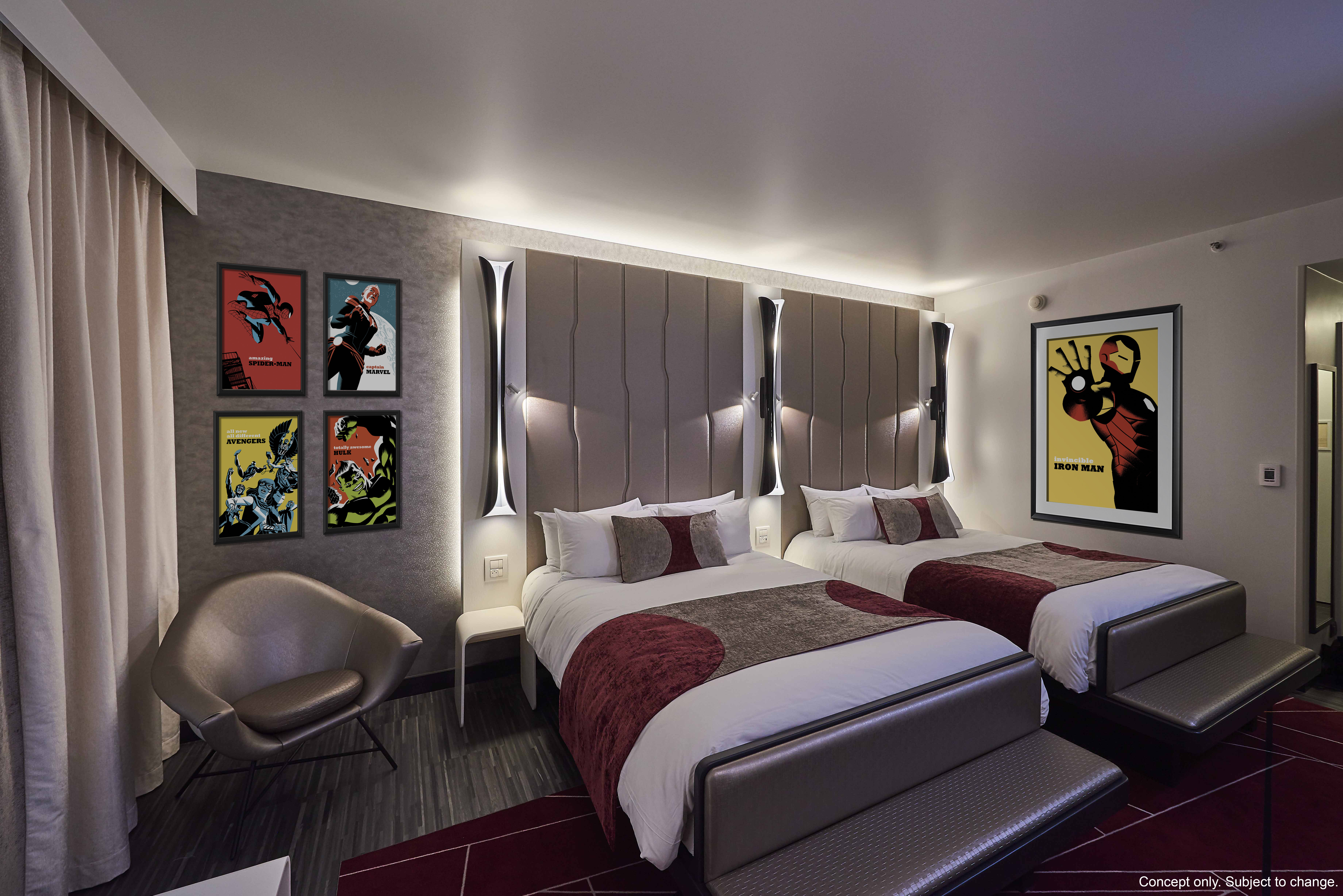 Superior Room: Either 2 double beds, or 1 double bed and 1 sofa bed
Superior Room Garden View: Either 2 double beds, or 1 double bed and 1 sofa bed
Superior Room with Garden Terrace: Either 2 double beds, or 1 double bed and 1 sofa bed
Superior Family Room: Either 2 double beds and 1 double sofa bed
Also Available: Empire State Club Rooms, Empire State Club Rooms with Lake View, Super Heros Suite, Spider Man Suite, Avengers Suite, The Art of Marvel Presidential Suite.
Recreation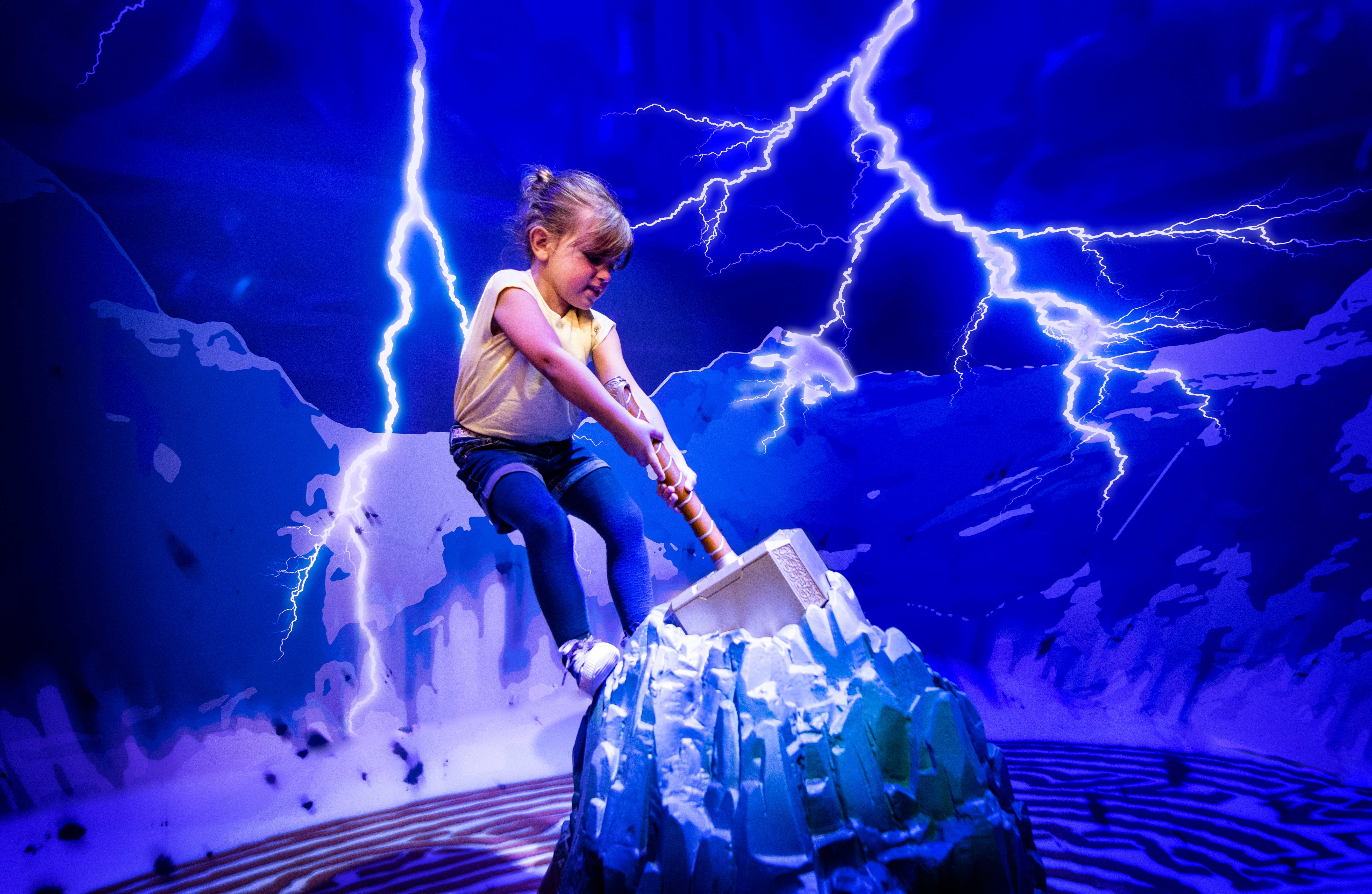 Super Hero Station: This is the only Disney Hotel where you can meet Marvel Super Heroes. And if you're feeling particularly powerful, head to a photo-location to fulfill your destiny in action-packed photos, where you can see what it feels like to look like a Super Hero yourself!
Swimming Pool: Start the day with a few lengths or enjoy a cool-off between trips to the Disney Parks. At the Metro pool complex, you'll find heated indoor and outdoor pools, a kids' pool and hot tub, all in a peaceful, naturally lit setting. The pool is suitable for swimmers and splashers of all ages
Marvel Design Studio:

At Marvel Design Studio, your little heroes can unleash their inner creative genius and learn how to be a Marvel comic-book artist. With a bright interior space influenced by the Marvel Animators Ballpen - where the artists draw, ink and colour the comic books - we're sure they'll feel inspired.
Sauna & Steam Room:

There's nothing quite like a sauna and steam to unwind after a busy day of adventure. Here, you'll find everything you need to relax and recharge.
Fitness Centre: For those who want to unleash their inner Hulk, the 24-hour Metro Health Club is loaded with state-of-the-art fitness machines.
Outdoor Fitness Park: Stay trim without missing out on those sunny days. In our brand new outdoor fitness park, you'll find everything you need to enjoy an open-air workout - or maybe even play some sport.
Restaurants and Bars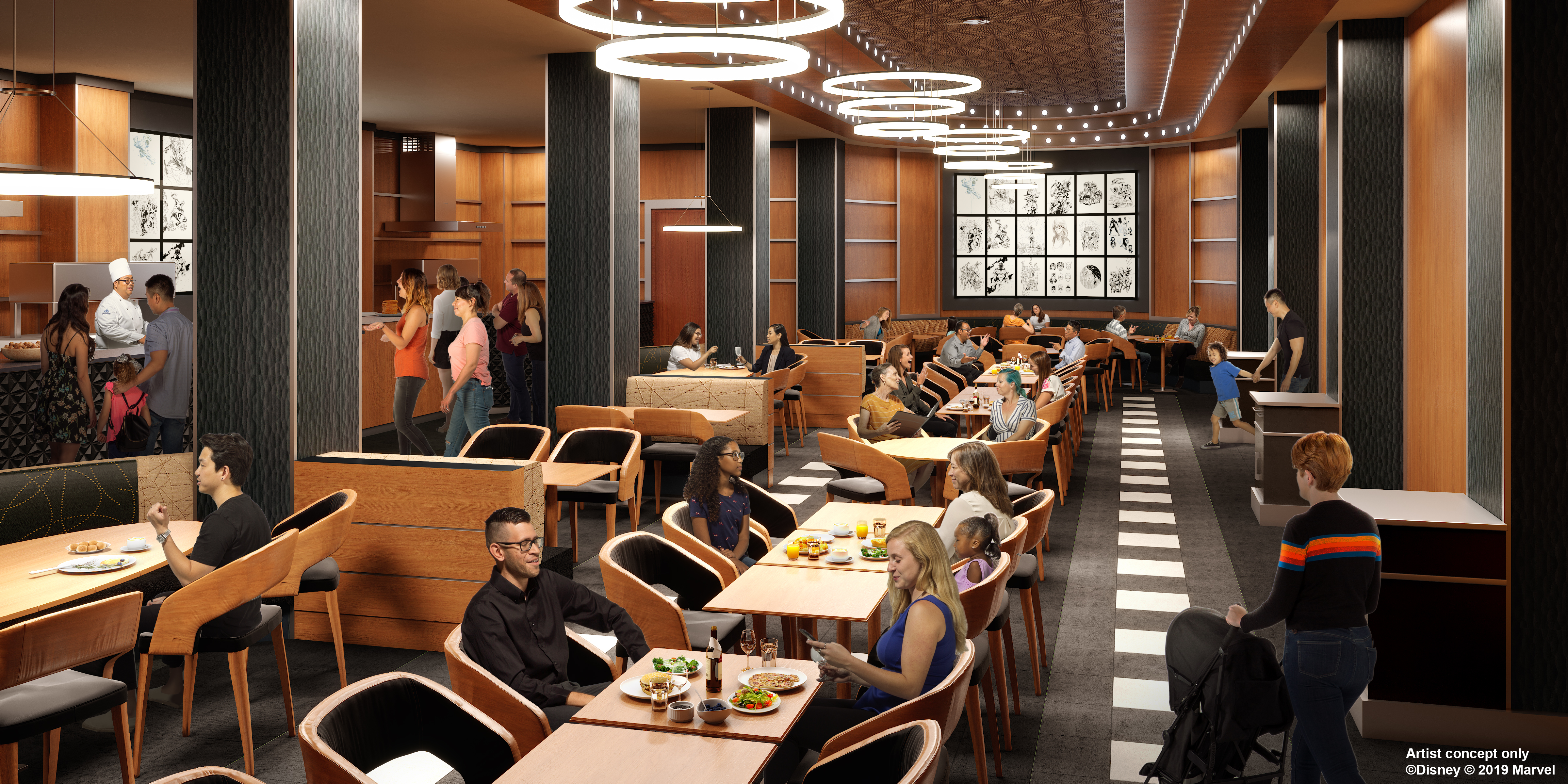 Manhattan Restaurant - After an action packed day of super powered fun, theres no better place to recharge than this up-market, traditional familiy tratoria. Live like Tony Stark by enjoying fine dining service and a sumptuous, locally sourced homemade dish while admiring your elegant surroundings - and inparticular, the stunning Asgardian chandelier.
Downton Restaurant - Tuck into the famously cosmopolitan tastes of New York in this impressive art-deco buffet restaurant with Marvel comic book history adorning its walls. Be prepared for a mouthwatering culinary tour of Spider-Man's hometown, sampling Chinese, Italian and American classics - all lovingly prepared before your very eyes.
Skyline Bar - Elevate your night by sipping on a classic American cocktail in this swanky bar with a breathtaking view of th iconic New York skyline. Relax and admire the famous city sights as you savour your martini and a club sandwich. Make sure you keep your eyes pealed you may just spot a friendly neighbour zoom past the huge bay window!
Lounge Bar - Chill out after an exciting day of adventure on the terrace of this super trendy Manhattan loft style bar. Sit back and take in the view of Lake Disney and enjoy the chill vibes while enjoying a craft beer, glass of wine, cocktail or coffee.
How Far Is It to the Disney Parks?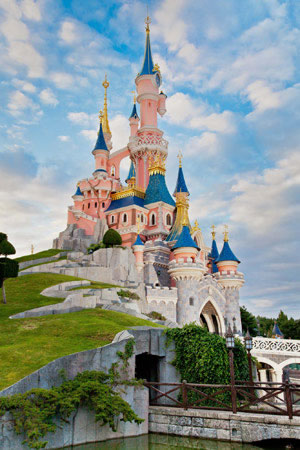 Disney's Hotel New York - The Art of Marvel is 10 minutes' walk through Disney Village or a few minutes' free shuttle-bus ride to the Disney® Parks.
Call 01226 345383, click for a quote or message us on Facebook