Holidays to Kusadasi

Kusadasi has an enviable array of attractions to entice visitors; a wonderful climate, good nightlife, great beaches and amazing historical sites.
The most famous site is the historic city of Ephesus home to a succession of ancient civilizations including the Greeks who built the amazing Artemesium temple in 356BC one of the seven wonders of the ancient world.
The region is serviced by Izmir Adnan Menderes Airport that lies around 80 kilometres from the resort of Kusadasi and takes around an hour depending on traffic.
The town of Kusadasi is the principle holiday resort in the area, located on the Aegean coast of Turkey it is one of the most outstanding holiday spots in the country. During the summer singles, couples and families flock here for an unforgettable holiday and to enjoy the beautiful beaches, crystal clear waters and the active night life!
During the day time holiday makers can enjoy the beach life, sunbathing and swimming in the clear waters and then they can spend all their energy by dancing in the clubs until dawn.
Popular with young British and Irish people who really love this pretty holiday resort because of the warm weather and fun scene. There is a special Irish themed bar street in Kusadasi where you will find many Irish bars including the popular watering holes of Jimmy's and Kitty's Irish bar.
Other resorts in the area include; the more tranquil beach resort of Özdere, home to several good hotels and the lovely resort of Cesme this is located at the end of the Cesme peninsula, the resort has several nearby beaches, an ancient fortress and is dotted with quaint Ottoman- style houses.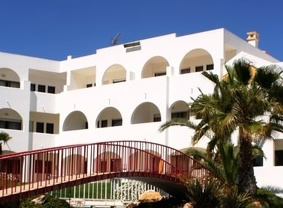 Whether you are looking for a cheap last minute holiday, an all inclusive family hotel or a luxury 4 or 5 star property,Kusadasi has a wide variety of holiday accommodation to suit everyone.
To see a list of our favourite Kusadasi hotels please click Kusadasi Hotels
Search Kusadasi Region Hotels