Holidays to Fethiye

Fethiye is renowned for its impressive resorts as well as the port and city of Fethiye itself. The area is serviced by the airport of Dalaman which is around 50 Kilometres away and can be easily reached in under an hour. Apart from its warm climate and natural beauty, visitors are attracted by its less expensive lifestyle and the welcoming hospitality of the local people. The area has a long and rich history, the museum in Fethiye is worth a visit to see ancient as well as relatively modern articfacts that testify to the variety of civilizations that existed in the region, starting with the ancient Lycians.
Resorts & Olu Deniz
The region of Fethiye is renowned for the resorts of Calis, Hisaronu, Ovacik and the impressive Olu Deniz which have made this area of Turkey a magnet for holiday makers from the UK. The region's most famous resort is without doubt Olu Deniz, this picturesque resort boasts one of the most photographed beaches in the Mediterranean. It has a secluded sandy bay on a blue lagoon; however the beach itself has a pebble beach. The sea around Olu Deniz is famous for its wonderful shades of turquoise and aquamarine, while its beach is unsurprisingly an official Blue Flag beach and is frequently rated among the top 5 beaches in the world by travellers and travel journalists alike.
Fethiye
Visitors to the regions resorts should definitely make a visit to the port of Fethiye and the downtown area of Paspurtur with its narrow, streets and alleyways; these are full of bars, restaurants and quaint shops, a popular venue throughout the summer. Other compelling reasons to visit Paspurtur are that the wonderful fish market and the popular Turkish baths that can be found here. The sea front road and promenade has recently been renovated and stretches some 3 kilometres along the sea front. A great place to enjoy a stroll, the sea front is packed with Yachts and pleasure boats on one side and some excellent tea houses and bars along the other.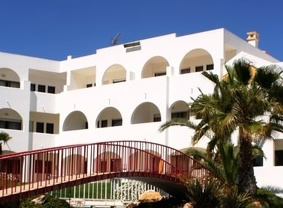 Whether you are looking for a cheap last minute holiday, an all inclusive family hotel or a luxury 4 or 5 star property, Fethiye has a wide variety of holiday accommodation to suit everyone.
To see a list of our favourite Fethiye hotels please click Fethiye Hotels
Search Fethiye Region Hotels