Holidays to Bodrum Peninsula

The Bodrum Peninsula extends west into the turquoise waters of the Aegean Sea. It is not only home to the resort of Bodrum, Turkey's most popular holiday destination but also around a dozen other resort towns and villages that are scattered along its shores. Each of these resorts has its own variety of beach- life, hotels, holiday accommodation, tourist facilities and infrastructure. All these holiday resorts each provide visitors with their own memorable and unique flavour of Turkish holidays. Bodrum airport services this region of Turkey and is around 36 kilometers away, a journey of approximately 40 minutes from the resort of Bodrum depending on traffic.
Bodrum
The town and resort of Bodrum is Turkey's original south Aegean seaside resort, it has a rich history with its crusader castle and ancient mausoleum as well as a wide range of holiday facilities. The nightlife here is legendary, the resort is home to the world's biggest open-air nightclub, Halikarnas, where you can dance until dawn and maybe even rub shoulders with an A –list celebrity or two. Jade Jagger has recently opened a restaurant here and Roman Abramovitch's huge Yacht the Eclipse is often seen moored in the harbour. The waterfront in Bodrum itself has a large marina, for beach life the nearby beach at Gumbet is very popular but if you prefer something a little more tranquil a short taxi hop to the beach at Bitez will definitely be worthwhile!
Bodrum Peninsula Resorts
Although Bodrum was the first seaside resort, other small fishing villages have now grown to resort status and are fast becoming almost as well known: Akyarlar, with its amazing white sandy beach set in a small bay at the south western edge of the peninsula, Bitez has a dark sandy beach and a great spot for sunset views. Turutreis is the largest resort town on the western side of the peninsula with a charming seafront promenade and beach. Gumusluk is well known for its small waterfront restaurants, and the ancient ruins of Myndos discovered just offshore. The resort of Yalıkavak is a growing holiday destination it is a pleasant town, with a good beach and busy bazaar. There is plenty of yacht and pleasure craft mooring in the busy marina. Other notable resorts in the region include, Golturkbuku, Gundogan, Kadıkalesi, Torba and Yahsi.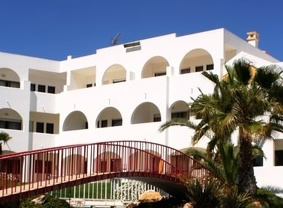 Whether you are looking for a cheap last minute holiday, an all inclusive family hotel or a luxury 4 or 5 star property, the Bodrum Peninsula has a wide variety of holiday accommodation to suit everyone.
To see a list of our favourite Bodrum Peninsula hotels please click Bodrum Peninsula Hotels
Search Bodrum Region Hotels