Holidays to Altinkum

Altınkum and Didim were formerly two separate towns, but have organically grown together over time as the popularity of the area has developed. Altinkum and Didim are located in Aydın Province between the city of Izmir and the resort of Bodrum; about a 90 minute car ride either direction.
The region is serviced by two airports either Bodrum airport which is around 68 Km (estimated time: 01:19) or Izmir airport which is around 146 Km (estimated time: 02:15).
The weather is stunning with summer averages over 25 degrees centigrade which often rises into the 30's during July and August. The Greek island of Kos is an hour's boat trip away and Rhodes, Samos and Kusadasi are also within reach. Nearby resorts include Bosat, Alya and, Kufri . The resort of Belek is around 70 km away.
Altinkum Resort
Altinkum has something in common with the other well known Turkish holiday resorts of Bodrum and Kusadasi in that the resort is very popular with British holiday makers, but here many of the comparisons cease.
The resort is fairly small, quiet and generally unassuming, an ideal haven for families and couples not looking for a frenetic nightlife. There is no wonder that Altinkum means 'Golden Sands' as here much of the resort's life revolves around the town's three long sandy beaches, they start from the small harbour at one end of the bay to a rocky cliff at the other.
There are plenty of water sports available for the more active or you can simply relax and soak up the sunshine. Evenings are pretty laid back; although there are plenty of restaurants and bars several of which are British themed.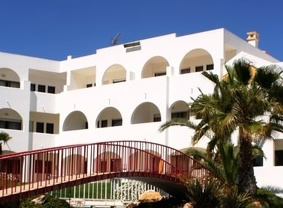 Whether you are looking for a cheap last minute holiday, an all inclusive family hotel or a luxury 4 or 5 star property, Altinkum has a wide variety of holiday accommodation to suit everyone.
To see a list of our favourite Altinkum hotels please click Altinkum Hotels