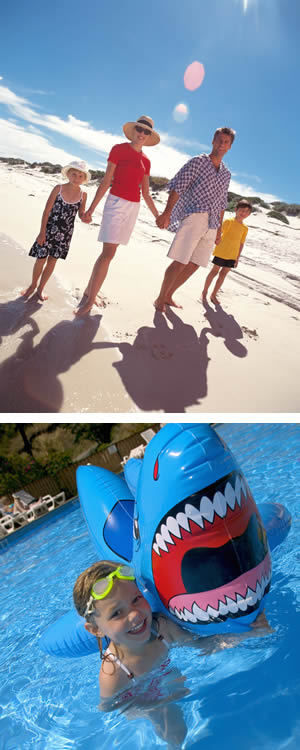 Holidays to Son Bou
Son Bou like its adjacent twin Cala n' Porter is a great choice for a family holiday, located on the south coast of Minorca, and around 12 miles west of Mahon and the island's airport. It has a large and welcoming white sandy beach. The beach is about 2 miles long and to the rear of the beach are the spectacular sand dunes and marshes which are a protected nature reserve.
Son Bou is a superb family resort, with ample shops, supermarkets and souvenir shops. However these amenities are located in two separate places as there are two commercial centres. One is found opposite the Sol Hotels and the other next to the self catering Son Jaime complex.
It is a good idea to check what entertainment is provided in your hotel or apartment complex before you book as although Son Bou has a few bars and restaurants much of the live entertainment comes in the form of all-inclusive hotels and apartment packages, with entertainment mostly hotel based.
A good tip when booking in this resort is to check with us how far away your accommodation is from the only access to the beach which is next to the two big Sol Hotels at one end of the resort. If you're hotel or apartment is at the other end then you'll have somewhat of a walk. The beach itself is quite large and only really gets busy in the high season and at weekends when the locals join in with the visitors to enjoy the beach-life.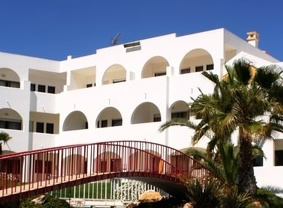 Whether you are looking for a cheap last minute holiday, an all inclusive family hotel or a luxury property, Minorca has a wide variety of holiday accommodation to suit everyone.
To see a list of our favourite Minorca hotels please click Minorca Hotels