Minorca Hotels
Relax, we have the Minorca hotel for you...
Travel Empire has a wide selection of hotels and apartments in Minorca, listed below are a small selection of our clients favourite accommodation. You can search for any of the resorts hotels and apartments in the adjacent search box. For group bookings (over 9 passengers) or any destination or hotel not featured in our hotel search facility please contact our reservations department:
Call free: 0800 849 1245 or click for a quote by email.
Globales Almirante Farragut - Cala'n Forcat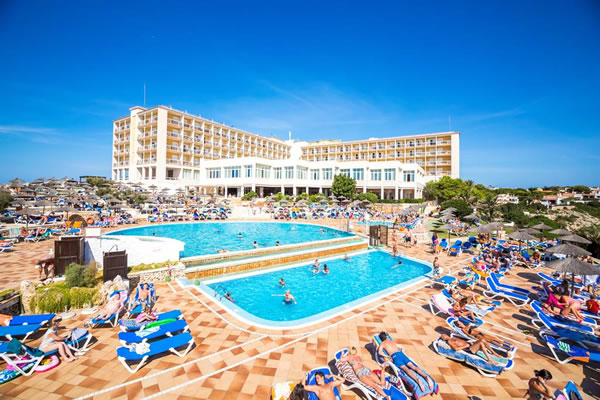 Situated in an idyllic spot, directly on the beach, with spectacular views of the bay of Ciutadella and the picturesque Cala'n Forcat. Nearby you will find all kinds of shops, cafes, bars and restaurants. This is the perfect choice for families with the hotel set in a peaceful location, but offering an abundance of on-site facilities and entertainment. Check Availability »
HG Jardin de Menorca - Son Bou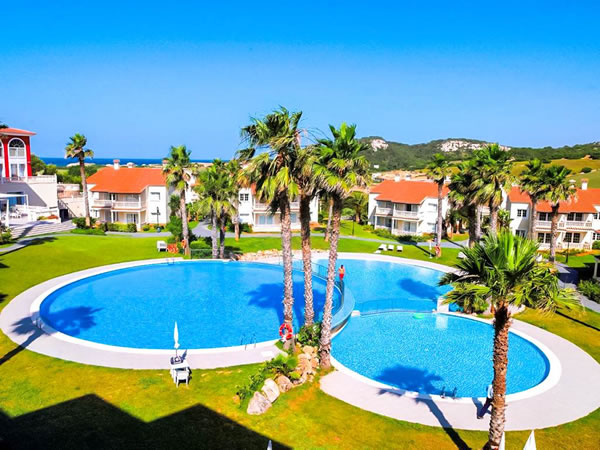 This modern aparthotel complex provides spacious accommodation in 144 apartment-style junior suites located around the three circular swimming pools surrounded by lush green lawns and palms trees. Rooms are perfectly equipped providing kitchenette with 2 cooking rings and fridge, air-conditioning, central heating, full bathroom with hair-dryer. Check Availability »
Nuramar - Cala'n Bosch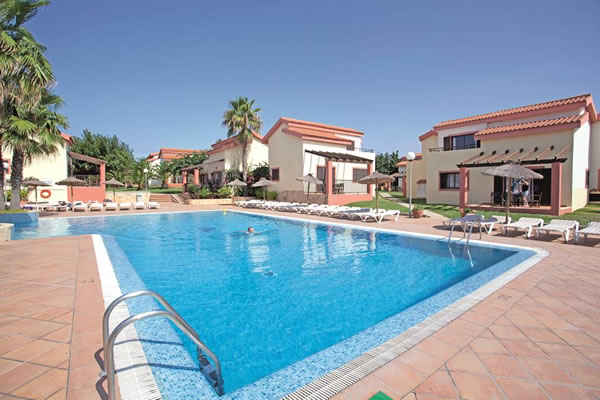 The stylish and modern Nuramar apartments allow couples and families to enjoy the best that Cala'n Bosch can offer, they are well located, close to the resort centre, yet still give guests the option to enjoy peaceful time back at the attractive poolside, soaking up the sun. Sporting and leisure facilities available to guests includes an outdoor freshwater swimming pool. Check Availability »
Royal Son Bou Family Club - Son Bou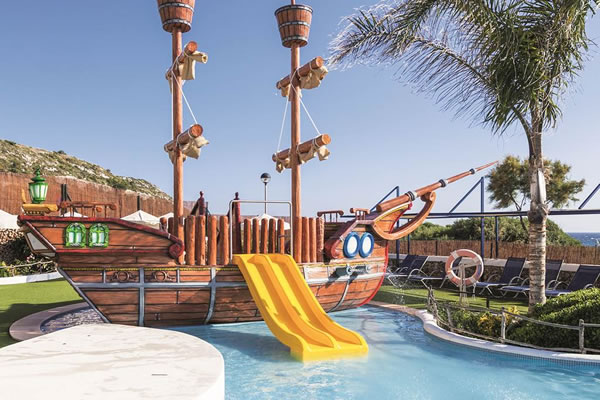 Great choice for a family holiday with a wide range of facilities. Guest apartments of 1 & 2-bedrooms are generous in space and enjoy a pleasing décor of soft pastel shades, complementing drapes and fabrics, modern furnishings set on cool tiled floors and amenities for your convenience and well-being; features include a private balcony, most with views of the pool or sea. Check Availability »
Vacances Menorca - Sa Caleta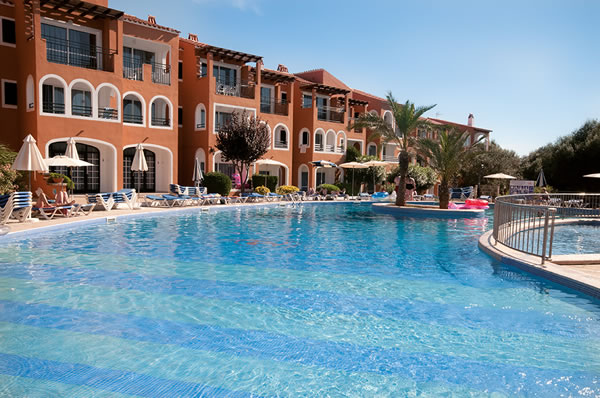 The 4-star Vacances Menorca Resort has a coastal location opposite the pristine beach of Sa Caleta and close to the popular resorts of Cala Santandria and Cala Blanca. Comprising 3 individual holiday complexes; AH Blanc Palace, AT Sa Caleta Playa and AT Son Blanc Cottage, each has its own reception, restaurant, swimming pool, mini-club, gardens and direct access to the beach. Check Availability »
More Minorca Hotels...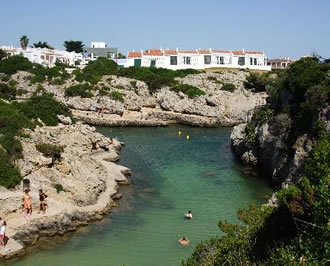 *Please note the star ratings shown may not be the official rating of the hotel but on occasion may represent our own rating or that of our supplier.