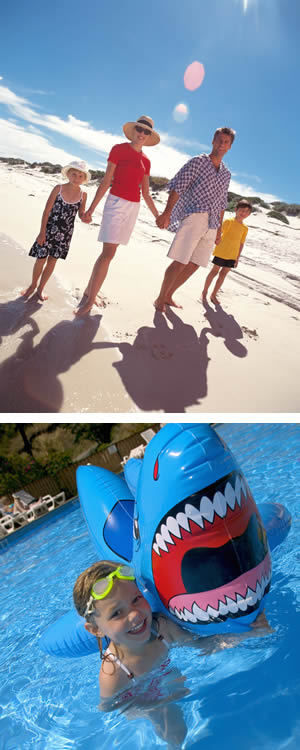 Holidays to Cala'n Blanes
Cala'n Blanes has developed rapidly along with the neighbouring resorts of Cala'n Forcat and Los Delfines and they together have merged in to one large holiday resort, this new merged resort is now possibly the largest tourist development on the island of Minorca. Situated only 5 Kilometres from the old capital Ciutadella on the extreme west coast of Minorca the three resorts are located around 50 Kilometres from Mahon and the island's airport.
Cala'n Blanes is a relatively new development with many private villas and apartments and because of the prevalence of this type of accommodation in the town the resort has a good selection of shops and Spar type supermarkets. Cala'n Blanes has the best beach in the area with water sports available. Cala'n Forcat is more like a deep inlet which has a number of concrete or rocky protrusions to jump or dive from in to the crystal waters.
The night-life is quite lively by Minorcan standards but nothing like Palma Nova or Magaluf on the neighbouring island of Majorca, there are plenty of bars and restaurants to choose from, many with a British flavour that show Sky TV. If you enjoy shopping then Cala'n Blanes is the place for necessities, but for such things as fashion boutiques and designer labels then nearby Ciutadella is the place to go.
Like much of Minorca these resorts are ideal for families who want a relaxing holiday in the Mediterranean sun, a good beach, maybe to dine al fresco in the evenings and an easy going night-life.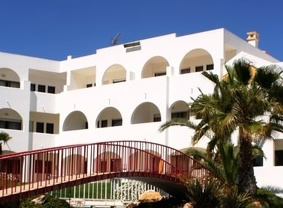 Whether you are looking for a cheap last minute holiday, an all inclusive family hotel or a luxury property, Minorca has a wide variety of holiday accommodation to suit everyone.
To see a list of our favourite Minorca hotels please click Minorca Hotels
Cala 'n Blanes - Google Maps