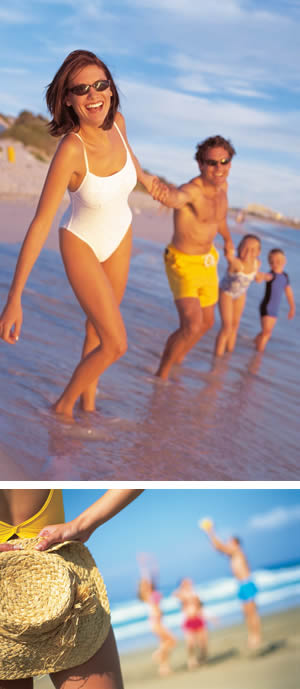 Holidays to Cala Galdana
Minorca beaches are fantastic, and one of the most picturesque is to be found at Cala Galdana. The bay is surrounded by pine filled cliffs overlooking the horseshoe shaped shoreline. It's a lovely resort, with much of the accommodation located at the top of the cliffs this guarantees some great views across the bay! As with most resorts along the south west coast of Minorca there are steps to climb up and down from the beach, so if you've young children or mobility issues it's worth bearing this in mind.
Cala Galdana has beautiful shallow waters, ideal for families, the beach itself has fine, clean sand lapped by the bays warm waters, for the active there is an array of water sports available, including scuba diving. Even if you're not based at Cala Galdana for your package holiday in Menorca, then it's well worth taking a day out to visit this lovely resort.
The resort also has a small water park and play area, ideal for young children. The selection of cafes restaurants and bars in and around the centre will suit everyone's tastes and budget, ranging from pizza and pasta to authentic Minorcan cuisine. Families with children are made very welcome in all the restaurants here and throughout Menorca. Cala Galdana has everything needed for all your holiday shopping, including chemist, hair dressers and doctors, but nearby Ferreries is only a short bus ride away also the capital Mahon and Ciutadella are easily reached for a wider choice.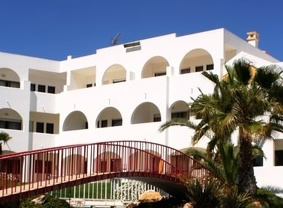 Whether you are looking for a cheap last minute holiday, an all inclusive family hotel or a luxury property, Minorca has a wide variety of holiday accommodation to suit everyone.
To see a list of our favourite Minorca hotels please click Minorca Hotels
Cala Galdana - Google Maps
Search Cala Galdana Hotels