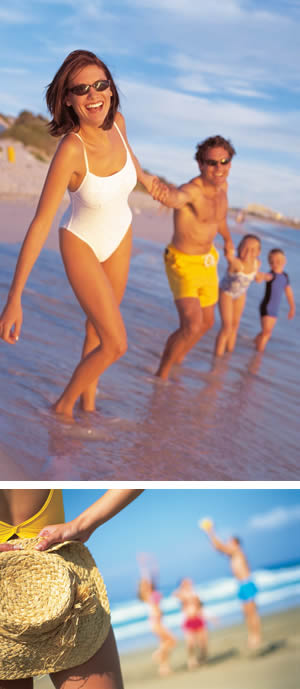 Holidays to Arenal d'en Castell
Arenal d'en Castell and the neighbouring resort of Son Parc are located 12 miles North West of the airport and the capital of Minorca, Mahon. An ideal choice for families with small children, they are attracted to the warm shallow waters of the horse shoe bay and its golden sandy beach that is well equipped with sun loungers, pedalos and windsurfers. The nightlife is relaxed and family friendly in keeping with many of the islands resorts.
The resort is fairly lively by Minorcan standards, the hotels and apartments are spread around the bay however the steepness of the bay may not suit visitors with mobility difficulties. If you enjoy dining out there are several restaurants serving a wide variety of international cuisine in addition there are plenty of cafes and bars some of which are open until the small hours. As is usual in Minorca much of the live entertainment is centred in the hotels and larger apartment complexes.
There are several souvenir shops and shops selling arts and crafts. Holiday makers that are staying in the many self catering apartments will find small mini markets for their shopping foodstuffs and essentials however prices unsurprisingly may not be as inexpensive as the island's supermarkets. If you would like to pass some time away from the beach you could head to Mahon, the city has several museums dedicated to Minorca's turbulent past, the most well known is the Museu de Menorca set in an old monastery.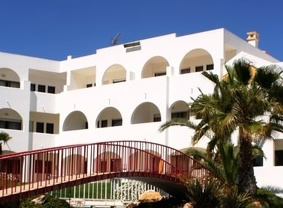 Whether you are looking for a cheap last minute holiday, an all inclusive family hotel or a luxury property, Minorca has a wide variety of holiday accommodation to suit everyone.
To see a list of our favourite Minorca hotels please click Minorca Hotels
Arenal d'en Castell - Google Maps
Search Arenal d'en Castell