Holidays to the Costa Dorada
The Costa Dorada or 'Gold Coast' is positioned between Barcelona and Tarragona, the region offers a great combination of golden sandy beaches, a wealth of activities, and lively nightlife. Holidays on the Costa Dorada centre round the main tourist resorts of La Pineda, Cambrils and Salou. La Pineda is a favourite with families seeking a relaxing beach resort with plenty of amenities. A mini tourist train connects La Pineda to the popular Port Aventura theme park, with its exhilarating roller coaster rides and amazing fun shows.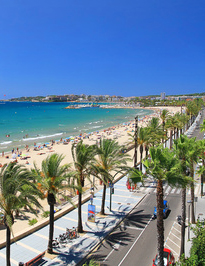 Salou is located in the Spanish region of Catalonia on the Costa Dorada. This aptly named Costa (literally "the Gold Coast") starts just north of Barcelona and extends to an area south of Tarragona. This delightful coastal region of Spain has long unspoilt stretches of sandy beaches with crystal clear water. Salou is the undisputed capital of this region with an abundance of bars, cafes, restaurants and nightclubs making it one of the Mediterranean's most popular playgrounds. more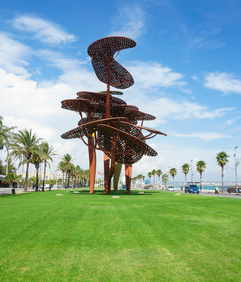 La Pineda is located in the Spanish region of Catalonia on the Costa Dorada. It's one of three popular tourist destinations which almost merge into one another along this stretch of coastline. Salou is the largest and undisputed tourist capital of the Costa Dorada, immediately to the south west of La Pineda, and a little further south there's the fishing village of Cambrils. Do not confuse this resort with lively Pineda de Mar situated further up the Spanish Coast on the Costa Brava. More...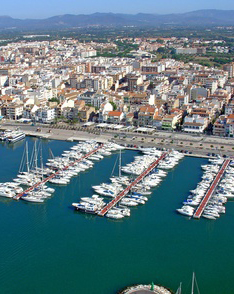 Cambrils is situated in the Spanish region of Catalonia on the Costa Dorada. The resort has developed in to a modern, international tourist resort yet still managing to retain the charm of a traditional Spanish fishing village. The resorts outstanding features are its golden beaches, the renowned seafood restaurants and its location close to the Port Aventura theme park. Cambrils is conveniently located near to two international airports; Reus just 12 kilometres away and Barcelona which is around an hour's drive north east. The many beaches here extend over nine kilometres. With fine sand gently shelving into the warm waters of the Mediterranean and plenty of water sports and beach activities, Cambrils is an ideal destination for families and beach lovers. more
Costa Dorada - Google Maps