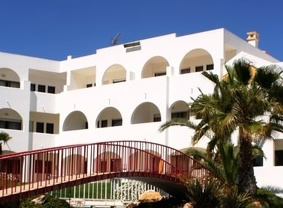 Whether you are looking for a cheap last minute holiday, an all inclusive family hotel or even a luxury 4 or 5 star property, the island of Sharm el Sheikh has a wide variety of holiday accommodation to suit everyone. You can find your favourite hotel by using the search facility above or to see our most popular Sharm el Sheikh hotels please click; Sharm el Sheikh Hotels

Holidays to Sharm El Sheikh
Set between Mount Sinai and the Red Sea, Sharm el Sheikh is a perfect choice for a lively sunshine break. The resort began has a haven for snorkelers and scuba divers attracted by its striking blue waters and marine life, but over the years it has developed into a large thriving, popular holiday destination.
Holiday makers are attracted by the climate, excellent beaches, the fantastic nightlife, dining, shopping and not to forget the amazing desert landscape. The mountains of the Sinai Peninsula are separated from the azure sea by a flat desert strip. This combination of desert and sea is a truly memorable sight.
The resort of Sharm el Sheikh is not just one place, it is the location for several developments each with its own unique atmosphere, these include; Sharks Bay, Naama Bay, Nabq Bay and Um el Sid.
Sharks Bay is found on the east of the southernmost tip of the Sinai Peninsula in Egypt and is part of the vibrant Sharm el Sheikh region, with its year round sunshine, warm waters and excellent diving found just off the resort's White Knight Beach. This is the perfect place to discover the colourful underwater world of the Red Sea and some of the finest coral reefs in the world. Sharks Bay is 8 km away from Sharm El Sheikh International Airport.
Naama Bay is a relatively large and bustling suburb and the most popular area for visitors to this great holiday region, here you will find the full range of modern amenities including shops, restaurants, bars and nightclubs, there is something to suit all tastes in Naama Bay. Central Naama Bay itself backs right onto the beach.
The resort has plenty of accommodation and some of the large all inclusive hotels here have private sections of the beach for guests use only. Boat dives, diving and snorkelling from the beach are popular here with superb marine life and wrecks to explore.
If you prefer a quiet holiday then you could consider Nabq Bay this small development is really just a collection of modern hotels situated near to a small sandy beach. It's actually the ideal place for those seeking a tranquil relaxing time on holiday, particularly if you enjoy your hotel amenities close to hand. If you want a change of scene, for livelier days and nights, you could always visit nearby Naama Bay - it's just 10 minutes away.
Another good choice for a peaceful break is the resort of Um el Sid, situated 7km south of Naama Bay on a rocky headland upon which a number of Sharm's hotels can be found. This is a quiet area renowned for its coral reefs and abundant marine life. Prevalent here you will find access to the sea for swimming is often via a jetty to protect the natural coral.