Holidays to Egypt - Red Sea
If you like the idea of visiting a wonderful mixture of Arabian desert and palm-fringed, beautiful beaches, then holidays on the Red Sea are for you! Egypt's Red Sea resorts have that unbeatable combination, hot weather, superb beaches and crystal clear waters. Add to that heady mixture, an excellent range of accommodation that provide late deals and offers through to high end luxury all inclusive holidays you can see why the areas popularity continues to rise. Holidays to Egypt are only just over 5 hours flying time from major UK airports.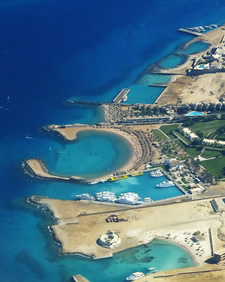 Located on the Red Sea, Hurghada boasts 25 miles of breathtaking coastline lined with hotels, bars, restaurants and nightclubs. Hurghada has grown from a quiet fishing village into a vibrant holiday resort renowned for its world class scuba diving and exhilarating nightlife. Much of the hotel development in Hurghada has seen the construction of numerous quality hotels and complexes filled mainly by the large and some specialist tour operators. These hotels offer a choice of board arrangements but all inclusive remains popular with many visitors. It is possible to save money and 'build your own holiday' by purchasing flight and hotel rooms separately, there are also a few cheaper guesthouses and apartments for those on a tighter budget. The resort is only 20 minutes from Hurghada international airport. More...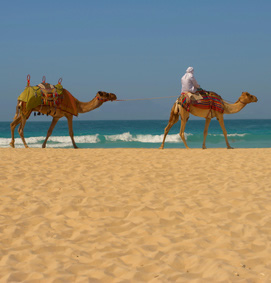 Excursions and things to do in Egypt - Red Sea
With warm crystal clear waters and an abundance of reef fish to see there's no wonder the number attraction on the Red Sea is scuba diving and snorkeling. There are a number of professional diving schools to help you maximize your underwater enjoyment. Beach-life is great here with plenty of water sports and away from the beach you can take camel rides and explore the Sahara Desert. Further afield you can book trips to Luxor, Cairo and visit the great Pyramids this usually entails an overnight hotel.