Short breaks and weekends in Rome
City Break visitors to this breath taking city will be struck by the wealth of antiquities, monuments and ancient sites that appear everywhere in the middle of a modern 21st century city. Sightseers in Rome can stroll almost anywhere in the city and discover a combination of authentic cafes and bars, beautiful Baroque squares and the sudden unexpected arrival of extraordinary sights like the Forum or iconic sites like the Spanish Steps.
Getting around and siteseeing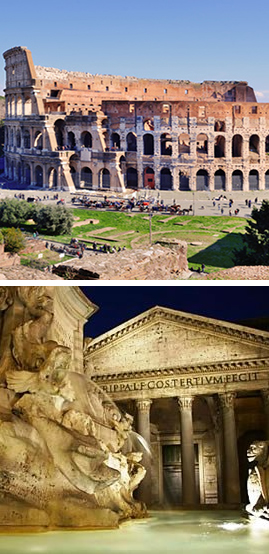 The multitude of things to see in the Italian capital just can't be accomplished in a weekend break, however no short break would be complete without a visit to the key ancient architectural sites of the city including the Colosseum, the Forum, the Vatican, the Pantheon and the Sistine Chapel. City breaks in Rome are a veritable paradise for art lovers, with many Renaissance treasures in their original location. Don't forget to throw a coin in to the Trevi fountain because as legend has it that if you do so you are ensured a return visit to Rome.
If you can break away from the incredible architecture you will find Rome is full of delightful surprises. Old-fashioned worker's cafes rub shoulders with tourist restaurants, you can find a local bakery and specialist grocery stores exist side by side with designer boutiques. Rome provides a wide variety of cafes, wine bars, ice-cream parlours and restaurants. Shoppers will love the Via Condotti, which attracts most of the well known Italian designers into a small 100 metre area. Another alternative is the less well-known, but no less chic shopping experience on Via del Governo Vecchio, where you can buy everything from head to toe. If museums are your thing then Galleria Borghese is a must with amazing art and antiquities on view.
Booking Advice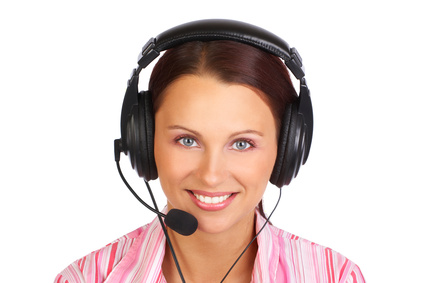 City breaks in Rome are popular all year round. Summer mini breaks to Rome have a special atmosphere, particularly at night, when the entire city is out on the pavement cafes and restaurant terraces, however, winter, spring and autumn are all highly recommended to avoid the biggest crowds and the summer heat.
There is plenty of reasonably priced accommodation and cheap hotels, normally to obtain the best prices you should book well in advance, but if you are looking for a last minute weekend break, then either search online by using our search engine above or call Travel Empire.
Alternatively if you are looking to pamper yourself with a luxury weekend in Rome, the city has a wide choice of 4 and 5 star hotels located in the city centre and on the outskirts.

Rome long weekends or 2 or 3 night holidays are available from major UK airports. Call us free on 0800 849 1285 or click here for a quote.