Short breaks and weekends in Amsterdam
A city break favourite for many years the charm of Amsterdam and its friendly inhabitants is both alluring and enduring. The city's unique appeal lies in its vibrant atmosphere and the famous network of picturesque canals that provide both a fascinating and tranquil backdrop as you stroll around the outstanding galleries, museums, parks, cafes, shops and fine canal-side houses. City breaks in Amsterdam offer countless canal-side walks, quaint trams, a highly appealing cafe culture and an excellent nightlife.
Getting around and sightseeing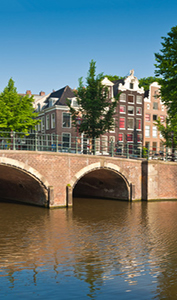 Amsterdam mini breaks are a delight for lovers of architecture and art, with outstanding museums dedicated to Van Gogh and Rembrandt. Just a long weekend or short stay in Amsterdam is long enough to discover the essence and diversity of this beautiful city. The canal tour is a great way to see Amsterdam, there are walking tours too that take you around the canals and interesting parts of old Amsterdam, for more diversity you can see the Rijksmuseum, visit the former Heineken Brewery or pop into De Oude Kerk, Amsterdam's oldest Church dating back to 1250.
The Dutch have an enviable history of tolerance and openness and this has created a vibrant, multicultural city with a unique atmosphere. The red light area is famous and many visitors will be unable to resist a look around at this part of town with its legendary 'coffee shops' and unusual sights. City breaks in Amsterdam will more than satisfy those looking for nightlife, whether traditional cafes and pubs or trendy nightclubs and unusual after hours venues.
Booking Advice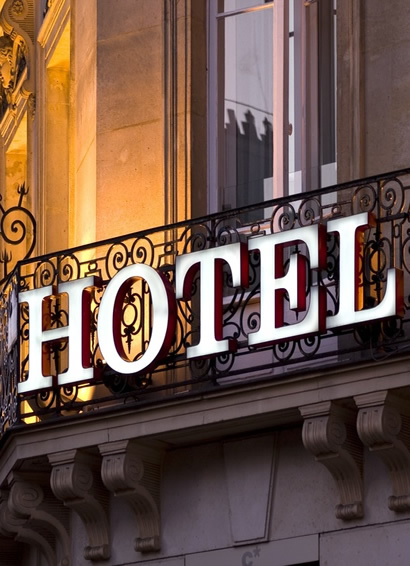 If you are looking for a cheap weekend in Amsterdam the possibilities are all there, the city attracts low cost flights from many regional airports and ferries via Rotterdam, there is a good stock of budget accommodation and cheap hotels, the best thing to do normally is to to book well in advance but if you are looking for a last minute weekend break, then either search online by using our search engine above or call Travel Empire. Alternatively if you are looking to pamper yourself with a luxury weekend in Amsterdam, the city has a wide choice of 4 and 5 star hotels located in the city centre and on the outskirts.
Call us free on 0800 849 1285 or click here for a quote.
Search Amsterdam City Breaks