Favourite Hotels...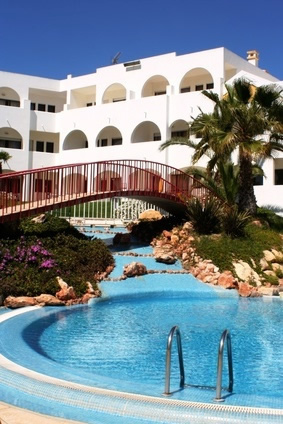 Whether you are looking for a last minute hotel deal, an all inclusive, a family friendly hotel or a luxury property, you are sure to find what you are looking for here.
Hipotels Flamenco » Hipotels Hipocampo Palace »
Looking for more hotels? Please use the Search or call 0800 849 1285

Holidays to Cala Millor
Cala Millor is the largest and most popular resort on the east coast of Majorca. Along with its close neighbours Sa Coma. S'illot and Cala Bona it is essentially very much a family resort. Cala Millor's sandy beach stretches for approximately one kilometre in front of the resorts many hotels, apartments, bars and restaurants that line its long promenade. Much of the larger hotels are located at the southern end of the beach while the smaller establishments are found nearer the centre, where much of the resort's nightlife is also to be found.
Whilst there are a quite a few British bars in Cala Millor the majority of visitors here tend to be German. Many of the British and Scandinavian holidaymakers to this area head for the neighbouring resort of Cala Bona which is only a 10/15 minute walk away, although quainter than Cala Millor it doesn't have much of a beach.
The main promenade is ideal for people who enjoy long, flat strolls along the waterfront. Running parallel to the promenade is the long pedestrianized Avenida Cristobal Colon which offers a pleasant selection of cafés, ice cream parlours, bars, restaurants and stylish shops.
Bicycle rental is popular here and is quite safe, it's normal to see cyclists of all age groups cycling between the southern end of Cala Millor beach as far as the resort of Cala Bona without ever having to use a road! If cycling isn't for you then why not hire a car, there's plenty to discover in this part of the island, just south of Cala Millor you can turn off the main road to visit the sandy beaches of Sa Coma and S'Illot. Driving further south you'll discover the lovely town of Porto Cristo which is home to the Caves of Drach, one of the island's most visited attractions. If you continue on your route south you will pass a number of beautiful coves and then you will arrive at the resort of Cala d' Or and its lovely marina.
Cala Millor - Google Maps
Search Cala Millor Hotels