Kos Hotels
"Relax, we have the Kos hotel for you..."
Travel Empire has a wide selection of hotels and apartments in Kos, listed below are a selection of our clients favourite accommodation. You can search for any of the resorts hotels and apartments in the adjacent search box. For group bookings (over 9 passengers) or any destination or hotel not featured in our hotel search facility please contact our reservations department:
Call 0800 849 1285 or click for a quote by email.
Aqua Blu Boutique Hotel ***** Lambi Kos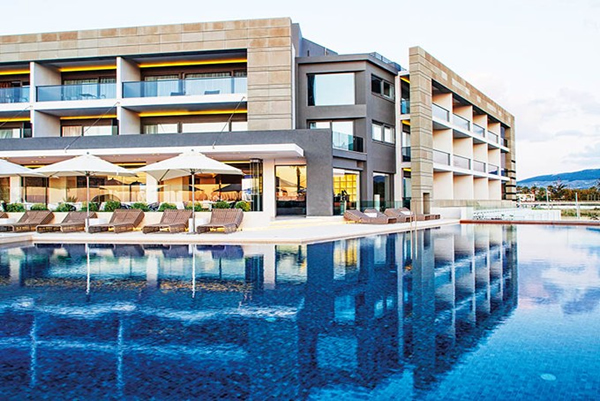 The Aqua Blu Boutique Hotel & Spa is the ultimate destination of luxury and contemporary design, and the only proud member of the Small Luxury Hotels of the World on Kos Island. The hotel is a beautiful corner property right on the waterfront, and one of its greatest assets is the white sandy beach just steps from the hotel. A short, landscaped bicycle and car road to the centre of the harbour and the historic town of Kos serves as a connection to the nearby town and its various attractions. Check Availability »
Mitsis Ramira Beach **** Psalidi Kos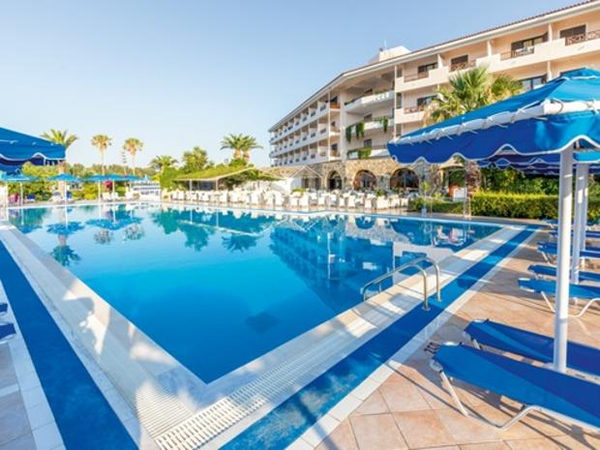 This fine holiday complex is made up of a main building and a further 4 buildings set within vast and attractive gardens. Inside, a spacious marble reception in the lobby gives an excellent first impression of the graceful décor. There is a lift available. Guest can relax in the TV lounge and there is also Internet access and a children's playground. Laundry and dry cleaning services are available. Those guests who are arriving by car may park their vehicle in the hotel's car park. Enjoying a tranquil setting less than 3.5 km from Kos Town, the hotel is located about a couple of minutes' walk to the sandy/shingle beach of Psalidi. Check Availability »
More Kos Hotels...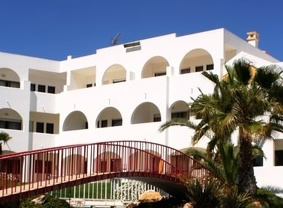 *Please note the star ratings shown may not be the official rating of the hotel but on occasion may represent our own rating or that of our supplier.