Holidays Kos
Kos is a popular Greek island in the south Sporades group of the Dodecanese islands. The island measures 40 kilometres (25 miles) by 8 kilometres (5.0 miles), and is only 4 kilometres (2.5 mi) from the coast of Bodrum, Turkey. In the Roman mythology, the island was visited by Hercules however today holidays to Kos are a firm favorite with British holiday makers, especially those seeking value for money deals! Many Kos beach resorts offer a wide choice of water sports, beach bars and evening entertainment. Some of the most popular resorts include Kardamena, Kefalos, Lambi, Marmari, Mastihari, Tingaki and Kos Town.
Holidays to Kos Town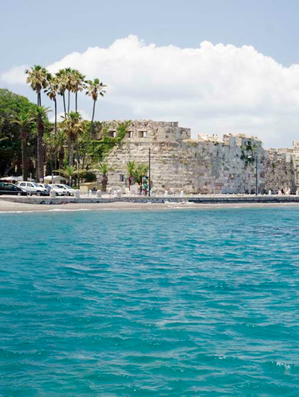 The ancient port of Kos Town, the capital and major town on the island of Kos, has been home to various invaders over the centuries and most have left their mark on the town, the most striking is the 15th century castle built by the knights of St. John. Over more recent times there has been plenty of tourist development, with apartment blocks stretching out to the suburbs of Lambi and Psalidi. Kos is a cosmopolitan town with a good mix of culture and entertainment. There is a busy nightlife with no shortage of bars and a range of restaurants from English-style cafes to local tavernas, many of which are situated around the old harbour area overlooking traditional fishing boats and sleek yachts or concentrated around the main square home to dozens of bars and tavernas along with half-a-dozen nightclubs. More...
Holidays to Kefalos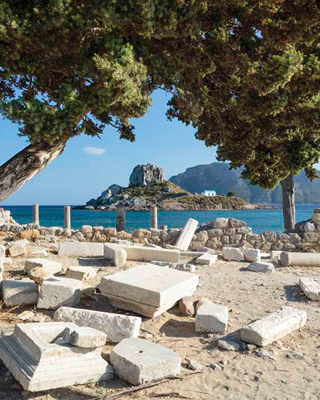 Situated on the south west coast of Kos, Kefalos is a purpose-built resort with a relaxed atmosphere. It is surrounded by spectacular scenery and sits beneath the old town of Kefalos, from which it takes its name. The resort has plenty of good restaurants and a couple of small nightclubs, but is mainly geared for tourists looking for a quiet holiday. The beach in Kefalos is a mix of sand and shingle and is ideal for lazy days in the sun. The sea is crystal clear and warm, making it well suited for all the water sports found here. More...
Holidays to Kardamena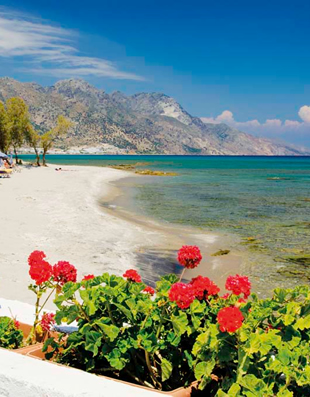 Kardamena is in the south of of Kos. This lovely Greek island forms part of the Dodecanese (12 islands) chain and is surrounded by the Aegean Sea. The resort of Kardamena is one of the most popular holiday destinations in the Greek islands. Since the early 1980's the development of the resort has continued taking Kardamena from a sleepy fishing village to the vibrant holiday resort it has become today. Kardamena has a good selection of accommodation from simple room only to luxury hotels. There is also a wide variety of restaurants in the resort with an incredible choice from Chinese, Greek, and Indian to fast food and pizzas and the prices are fairly cheap! More...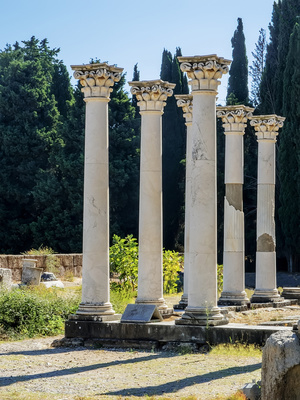 Excursions and things to do in Kos...
Holidays to Kos have plenty to offer the visitor, with great sites to see both geographical and man-made. There are every type of water-sports, horse riding, boat trips, golf courses, sea fishing and a multitude of activities to keep the most active of holiday makers happy. Kos's rich historical past provides endless opportunities to see architecture, visit museums, and ancient archeology. Our customers have recommended an island tour or car hire to see the amazing scenery that Kos has to offer. Not to be missed are a boat trip over to Bodrum Turkey a visit to the Asklepion ancient ruins just outside Kos town and a swim in the volcanic heated hot springs at Therma (Bubble) Beach!
Need a hand?
Can't find what you're looking for?
Need some help or advice?
Give us a call on 0800 849 1285
to speak to one of our team