Holidays to Hurghada
Located on the Red Sea, Hurghada boasts 25 miles of breathtaking coastline lined with hotels, bars, restaurants and nightclubs. Hurghada has grown from a quiet fishing village into a vibrant holiday resort renowned for its world class scuba diving and exhilarating nightlife. Much of the hotel development in Hurghada has seen the construction of numerous quality hotels and complexes filled mainly by the large and some specialist tour operators. These hotels offer a choice of board arrangements but all inclusive remains popular with many visitors. It is possible to save money and 'build your own holiday' by purchasing flight and hotel rooms separately, there are also a few cheaper guesthouses and apartments for those on a tighter budget. The resort is only 20 minutes from Hurghada international airport.
The Climate attracts holiday makers and divers all year round, hardy souls can come in the very hot summer months when temperatures can reach 40 degrees plus but the rest of the year provides the ideal time to visit and with temperatures even in January around 21 degrees centigrade you can understand why the region has become very popular for winter sun holidays.
Hurghada town is dotted with numerous cafes, bars, shops and restaurants. Not to be missed is a visit is El Dahar, the old part of town; here you will have the chance to pick up a souvenir or two in the large bustling bazaar. Hurghada's number one attraction is its worldwide reputation as a centre for aquatic sports, in particular scuba diving and snorkelling. Scuba diving in the Red Sea is considered some of the best in the world, with its abundance of coral reefs teeming with tropical fish. Hurghada offers a number of shipwrecks and offshore islands to explore, all of which are home to a number of rare fish.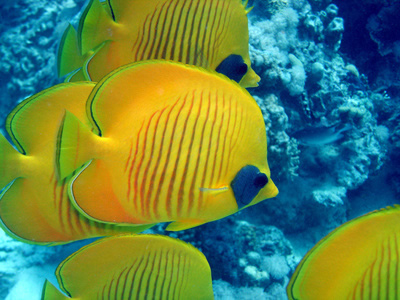 Excursions & things to do...
If scuba diving is not for you, you can still explore the underwater world by taking a trip on a glass bottomed boat. Other water sports include sailing, yachting and deep-sea fishing. Holidays in Hurghada offer an array of local sightseeing excursions. Tourists can take a jeep safari or camel ride in the Desert Mountains, and enjoy day trips to Giftun Island or Shadwan Island for a spot of snorkeling and a barbeque on the beach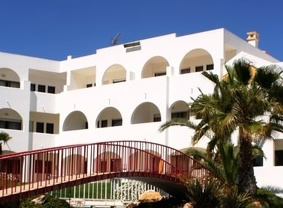 Whether you are looking for a cheap last minute holiday, an all inclusive family hotel or even a luxury 4 or 5 star property, the island of Hurghada has a wide variety of holiday accommodation to suit everyone. You can find your favourite hotel by using the search facility above or to see our most popular Hurghada hotels please click; Hurghada Hotels