Favourite Hotels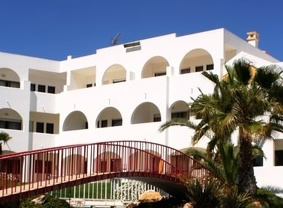 Whether you are looking for a cheap last minute holiday, an all inclusive family hotel or a luxury 4 or 5 star property, Cyprus provides a wide variety of holiday accommodation to suit everyone.
To see a list of our favourite Cyprus hotels please click Cyprus Hotels
Holidays to Protaras

Located on the south eastern tip of the island of Cyprus, Protaras is a convenient one hour coach transfer from Larnaca airport.
Protaras is the tourist resort of the Paralimni region and benefits from wonderful weather and lovely beaches. Protaras has expanded rapidly over recent times, here you will find excellent beach-life with plenty of facilities, there are plenty of bars and clubs of all types, a good choice of restaurants and the pulsating nightclubs of Ayia Napa are only a short drive away.
Vrisi is the main beach at Protaras and is around half a mile long , it is made up of a succession of beach strips variously called Protaras Beach, Flamingo Beach, Sunrise Beach and Golden Stay Beach, with plenty of golden sands and clear blue sea.
The rapid expansion agreed by the local planners may not have done Protaras many favours in terms of its aesthetic looks, but the hotels that have been built throughout the resort have many fans amongst our clients and British visitors in general with service and food quality rated highly by many.
On the blue flag beaches you will find a wide variety of water sports, from pedalos to jet skis and para-gliding. Families appreciate that the beach gently shelves down into the clear Mediterranean Sea. Outside the main beach area further up and down the coast you can discover lovely secluded coves and inlets.
Shoppers will not find too many designer outlets here but you can still find bargain souvenirs and local handicrafts. There are plenty of supermarkets that offer cheap alcohol and cigarettes and all the necessities for self catering holidays. If you are looking for a more designer style shopping experience then Ayia Napa is just 10 miles away.