Favourite Hotels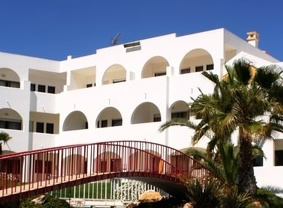 Whether you are looking for a cheap last minute holiday, an all inclusive family hotel or a luxury 4 or 5 star property, Limassol has a wide variety of holiday accommodation to suit everyone.
To see a list of our favourite Limassol hotels please click Cyprus Hotels
Holidays to Limassol

Limassol is the largest of the Cyprus holiday resorts. The resort itself has good beaches, a lively nightlife, water parks, archaeological sites, excellent museums and a picturesque harbour and marina all set with a back drop of the beautiful Troodos Mountains.
Beach-life here is great, Limassol has some excellent sandy beaches and of course there is a wide selection of of water sports from which to choose. On many of the public beaches you will find plenty of facilities including changing rooms, showers, cafes and bars, most are usually quite uncrowded especially those on the outskirts of town, one example of this is the lovely sandy beach known as 'Ladies Mile,' located just west of the harbour.
Limassol has a variety of shops selling a range of goods from international know designers to locally made souvenirs.
Bargain hunters may like to take a stroll along St Andrews Street and browse amongst the small boutiques and interesting shops, with bargain made to measure clothes easily made up in just a few days it may be a good idea to try and arrange your shopping trips nearer the beginning of your holiday.
If you like to indulge yourself on holiday head to Makarios Avenue for designer shops and give your credit card an outing!
Limassol has some of the best nightlife on the island, with a wide selection of pubs, bars and nightclubs. You'll not miss any of the action with many places having big screens for watching sporting events. The diverse Limassol nightlife provides such an amazing choice giving opportunities for those wanting a big night out or just a quiet and relaxed evening.
As you may imagine there is a huge selection of restaurants providing all types of cuisine including Indian, Chinese, Italian, Greek and British Food.