Selected Hotels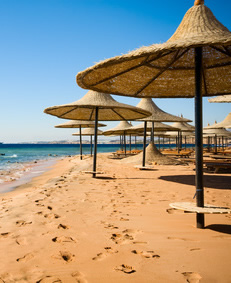 Holidays to Tunisia
Tunisia is a land bursting with souks and spices amidst the desert dunes. It's a place for beach lovers, barterers, romantics & adventurers, this sun kissed land entices and delights people for many reasons. The Romans loved it, and so do we, and it's not hard to think why with a great selection of hotels on offer.
It may be a slim wedge of North Africa's vast expanse, but Tunisia has enough history and a diverse natural beauty to pack a country many times the size. With it's sand fringed Mediterranean coast, scented with jasmine & sea breezes, and where the fish on your plate is always fresh, Tunisia is a prime desination for a straightforward sun sand & sea holiday. Beyond the beaches, it's a thrilling, underrated destination where distinct cultures and an incredible extreme landscape of forested coastlines along the coast, Saharan sand seas in the south can be explored in just a few days.
Excursions & things to do in Tunisia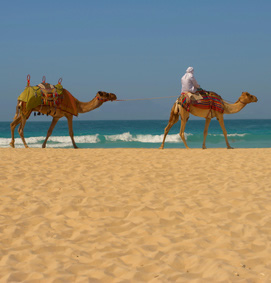 Speed-freaks and adventure nuts are spoilt for choice in Tunisia where dozens of white-knuckle, high velocity sports and pursuits promise to get the adrenaline pumping! Windsurfing, kite surfing, jetski or dive deep into coral rich sparkling seas. Take a hot air balloon over the Sahara Desert for impressive vistas or take to rolling dunes in a 4x4 jeep.