Royal Garden Villas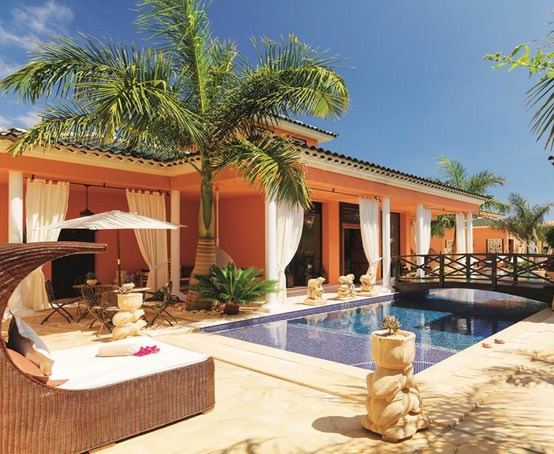 The Royal Garden Villas & Spa is a 5 star complex of luxury villas each with its own pool. The villas sit in an elevated position and offer great views of the sea and the nearby Adeje Golf Course. Every Villa is individually furnished to a high standard and has marble floors throughout; they also offer large terraces, private gardens and balconies from where you can enjoy the views. The property is close to La Caleta, Adeje and Fanabe beaches. We recommend car hire for guest staying at the Royal Garden villas.
Bedrooms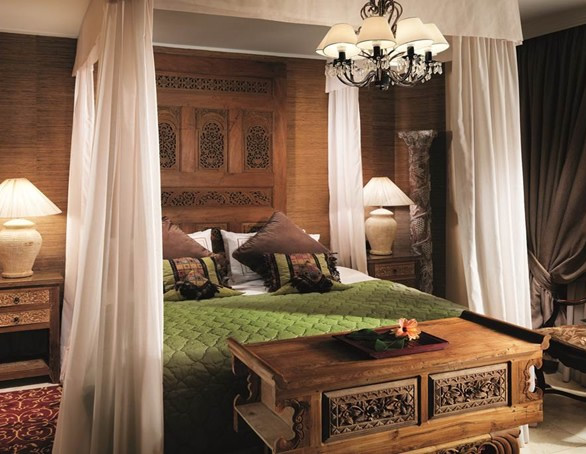 Villas have either 1, 2 or 3 bedrooms and sleep 2, 4 or 6 people. All are individually furnished to a high standard and are equipped with a balcony/terrace, bathroom with bath/shower and WC, all villas also have air conditioning, plasma TV, music centre, DVD player, telephone, internet, washing machine, tumble dryer, dishwasher, microwave and coffee maker * (certain amenities may be payable locally).
Restaurants & Bars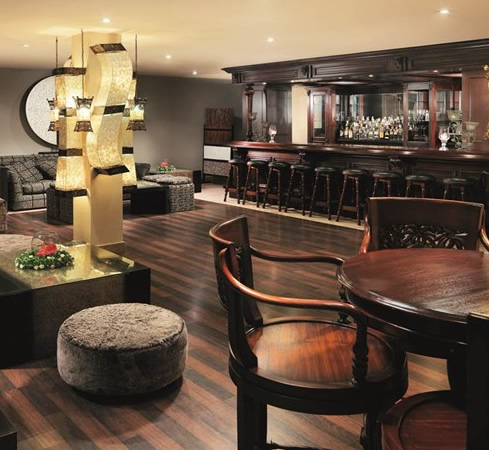 The hotel's restaurant Jardin is where you can enjoy the sensational feeling of modern gastronomy. The Garden Villas restaurant is available for breakfast and evening meals and provides an ideal place for tasting the 'in season' richness of local products in a very romantic and exclusive ambience. The hotel's cocktail bar Tucan Tucan is the ideal atmosphere for a relaxed aperitif before or after dinner.
Sports & Entertainment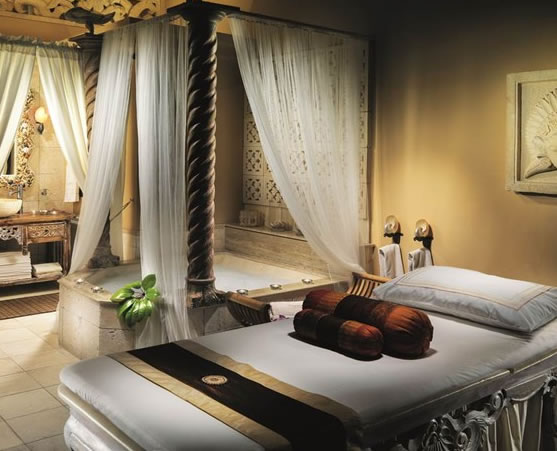 In addition to the small pool with each villa the complex has a larger communal pool available to all residents however if its relaxation your after then look no further than the Golden Pond Spa. The setting of wood, stone and sculptures set the tone with an exotic, Asiatic atmosphere. This palace of relaxation provides an indoor thermal circuit with Jacuzzi, waterfall, waterbeds and Turkish bath, hydro massage showers, ice fountain and separate lounge for personalized beauty treatments where both body and soul can experience the wonderful feeling of luxury and well being.
Other Facilities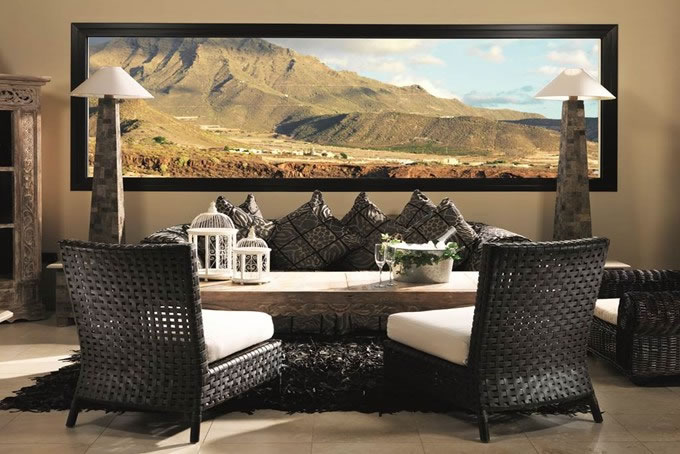 The hotel has 24hour reception, late check-out facility (subject to availability), baby sitting service while you enjoy the spa or hotel restaurant, Gazebo by the main swimming pool for tea, coffee, cakes and biscuits, butler service, parking service – the hotel will place your hire car (recommended) in the hotel's private car park on arrival, departure and on request during your stay..
Tenerife Hotels - Google Maps
For excursion ideas and things to do click Tenerife to see more information.

Search Royal Garden Villas
Need a hand?
Can't find what you're looking for?
Need some help or advice?
Give us a call on 01226 345381
to speak to one of our team?