Holidays to Playa de las Americas
Holidays in Playa de Las Americas are a haven for fun-seeking holidaymakers. Tourists flock to the dark volcanic sandy beaches. The resort has six beaches, three natural and three are man-made are all lined with palm-fringed promenades and large hotel complexes. Two of the most popular beaches are Playa del Bobo and Playa de Troya.
Visitors can try their hand at a variety of water sports, including jet skiing, windsurfing and scuba diving. Shopping fans can browse the array of shops offering local handicrafts, souvenirs and jewellery. The Torviscas market is held twice a week and offers countless bargains.
Most areas of the resort are connected via a mini train and complimentary buses. Playa de Las Americas boast numerous restaurants, which serve both traditional Spanish tapas as well as international favorites, including Chinese, Indian, Italian and British.
When the sun goes down Playa de Las Americas comes alive with dance bars, casinos, karaoke, big-name DJs and popular clubs including the Ministry of Sound and Cream.
Playa de Las Americas offers a brilliant choice of excursions, including swimming with dolphins in the Aqua Park, big game fishing, a trip to Santa Cruz - the island's capital.
Why not try camel trekking, take a visit to the picturesque village of Masca, the Pyramids of Guimar or a cable car ride to the top of the the highest mountain in Spain - the magnificent Mount Teide.
On a clear day from the top of the mountain visitors are able to see spectacular views of neighbouring islands.
Getting around is easy, Playa de las Americas is well served with public transport, buses and taxis are readily available throughout the resort.
However, if you want to explore Tenerife further and the attractions further afield you may wish to consider renting a car. Please call any of our travel advisors for a quote.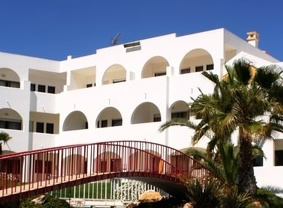 Whether you are looking for a cheap last minute hotel or a luxurious suite in a 5 star property you will find it here in Tenerife. The resorts all have good self catering apartments, a wide choice of hotel styles and board arrangements including a good selection of all inclusive properties.
To see a list of our favourite Tenerife hotels please click Tenerife Hotels
Playa de las Americas - Google Maps
Search Playa de las Americas Now