Favourite Hotels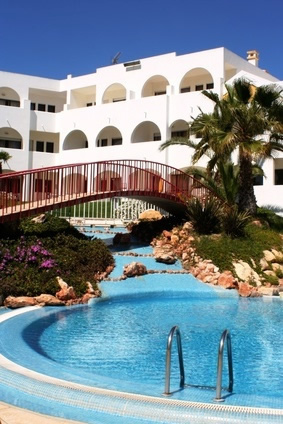 Holidays to Palma Nova

Bordering the lively resort of Magaluf and nine miles west of Palma lies the popular tourist resort of Palma Nova. This lively resort attracts families, couples and party-goers alike.
Situated on a picturesque crescent shaped bay, the golden sandy Palma Nova beach area is lined with shops, bars and restaurants. Palma Nova has in fact three beaches in total, as well as Palma Nova beach there is Son Matias, and Son Caliu, all of which have been given a blue flag award for cleanliness.
The resort of Palma Nova town is bursting with bars, cafes,restaurants and shops. The shops consist mainly of souvenir and local handicraft outlets, keen shoppers seeking designer fashions can head to the neighbouring resort of Magaluf or take a taxi or bus in to the city of Palma.
In Palma Nova, visitors will find a wide choice of cuisine, from local Spanish dishes to international favorites and fast-food eateries. There is a wide range of accommodation in Palma Nova from cheap studio apartments through to large 4 star luxury hotels, many of the hotels now offer guests all inclusive board arrangements along side the traditional half board and full board.
Although slightly quieter than its raucous neighbouring resort of Magaluf, Palma Nova is also renowned for its lively nightlife and offers a wide choice of British pubs, sports bars, karaoke bars and clubs. For an even more hectic nightlife, party-goers can head to the pulsating nightclubs and big-name DJ's of nearby Magaluf.
Travel Empire's favourite spots in Palma Nova; Ciro's great location and an excellent restaurant, Banana Joes for a wild night!