Sol Katmandu Park and Resort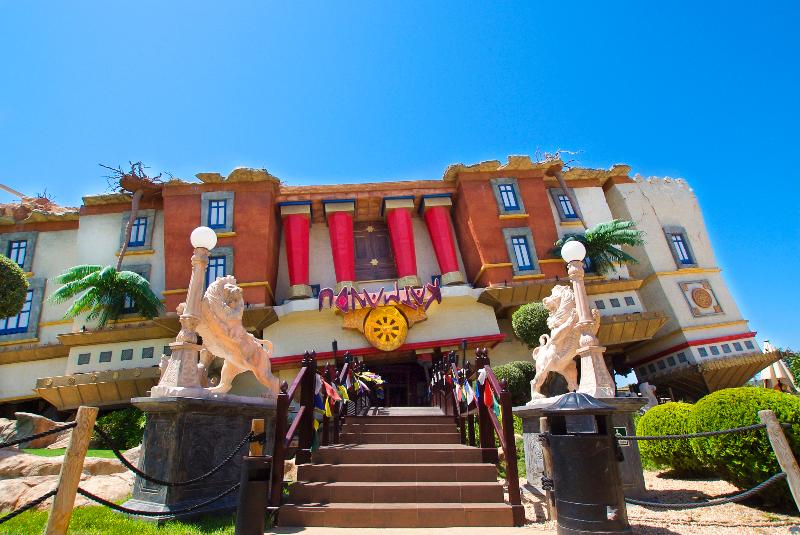 Stay at the Sol Katmandu Park and Resort Magaluf with Travel Empire and get a great deal. This themed resort is perfect for families, located in Magaluf and just 250 meters from the nearest beach. In the surrounding area guests will be able to find a wide range of shops, bars and pubs. Guests staying at the hotel have free access to select attractions of the Katmandu Park, just a few steps from the hotel. Check Availability »
Sol Guadalupe Magaluf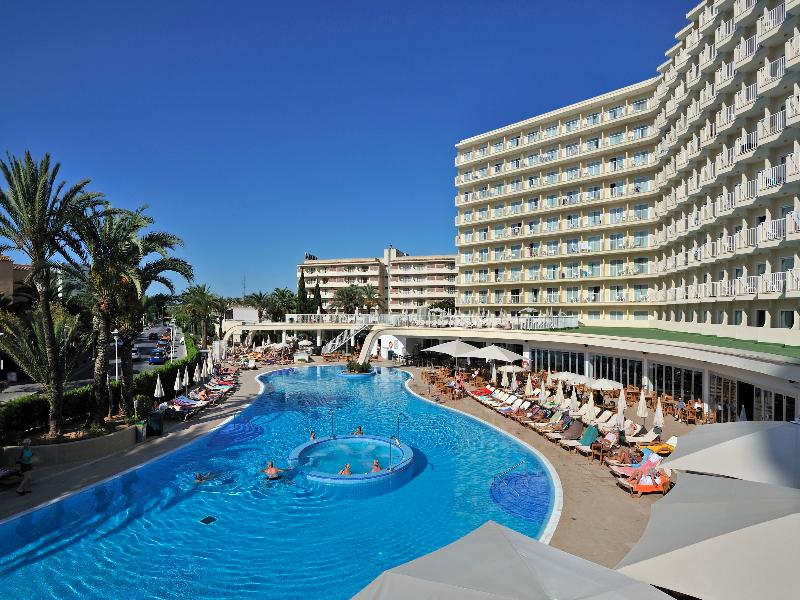 Stay at the Hotel Sol Guadalupe Magaluf with Travel Empire and get a great deal. This hotel has a great location for those looking for the action however prefer a quieter setting making it also suitable for families. The sandy beach which is also just a short stroll away. There are plenty of activities for all ages entertained. Check Availability »
Other Magaluf Favourite Hotels.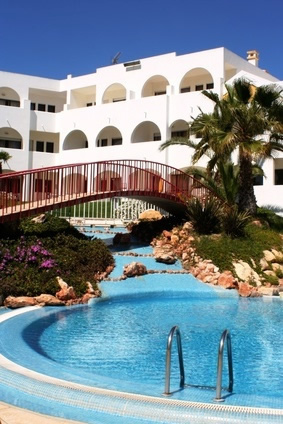 Holidays to Magaluf
Holidays to Magalluf are definitely not for the faint hearted. During the summer holidays this action-packed resort is geared mainly to British holidaymakers, aged between 18 and 30, who come to soak up the sun by day and party in the bars and clubs by night.
During the day holidays in Magaluf centre around the sweeping white sandy bay here holiday makers can hit the beach and try their hand at a wealth of water sports such as jet skiing, water skiing, paragliding, snorkeling and scuba diving.
Away from the beach you can try out your motor racing skills at the Go kart track, browse the wide selection of shops or enjoy the thrilling rides at nearby Aquapark.
Over the last few years the beachfront promenade has been extended and improved, its length is now lined with countless shops, bars and restaurants.
If you choose a self catering holiday or apartment in Magalluf then eating out is no problem with every sort of cuisine under the sun, you will find restaurants serving traditional Majorcan dishes as well as Chinese, Indian, Italian and, British cuisine as well as dozens of fast food outlets, including McDonalds, KFC, Burger King and many others.
As the sun goes down, Magaluf's bars and clubs come alive with neon lights. The choice is incredible with sports bars, piano bars, lively music bars, karaoke and English pubs to name but a few.
The throbbing nightclubs such as BCM with internationally renowned DJ's stay open for revellers until dawn. Alternatively visitors can try their luck in the casino only a short taxi ride away.
.