Favourite Hotels...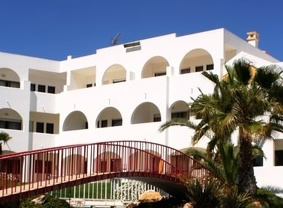 Whether you are looking for a last minute hotel deal, an all inclusive, a family friendly hotel or a luxury property, you are sure to find what you are looking for here.
Listed below are a selection of our clients favourite hotels or you can search for all properties in the area from our hotel finder above;
Bon Sol » Barcelo Illetas Albatros »
Looking for more hotels? Please use the Search or call 0800 849 1285

Holidays to Illetas
Illetas was one of the first resorts on Majorca to be developed for tourism, situated on the old coast road just outside the capital city of Palma and a mere 6 miles from the airport, Illetas is an almost forgotten gem of a holiday destination.
Although quite exclusive and a little expensive with a scattering of luxury 4 and 5 star hotels the resort provides an ideal location to combine a quality beach hotel by day and the delights of Palma by night.
The resort will appeal to professional couples and their families; the main beach is very pleasant with a cosy beach bar/restaurant and ample sunshades. The resort however is quite hilly and would not suit someone with mobility problems.
Just along the main coast road from Illetas and in keeping with this upmarket part of the island you will find the resorts of Bendinat and Portals Nous with its marina. This exclusive marina is home to a wide selection of superb yachts, chic boutiques, cafes and restaurants.
Illetas itself has several shops, bars, cafes and restaurants but with an excellent taxi service and frequent cheap public transport the city of Palma's attractions are conveniently close by.
A short bus ride and within minutes you can be exploring the capital's department stores, boutiques, medieval cobbled streets, traditional tapas bars, leafy plazas, museums or the Gothic Cathedral. For those that enjoy nightlife the sophisticated nightclubs of Palma and many of its bars and cafes stay open until the small hours and beyond.
With the convenience and frequency of low cost and charter flights combined with the easy access to the airport and Palma city the resort makes an ideal choice for a short break.