Cala D'or Favourite Hotels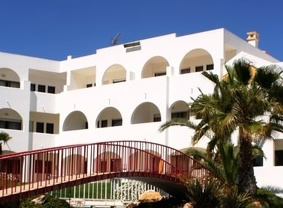 Whether you are looking for a last minute hotel deal, an all inclusive, a family friendly hotel or a luxury property, you are sure to find what you are looking for here.
Looking for more hotels? Please use the Search or call 0800 849 1285
Holidays to Cala d'Or

Located on the southeast coast of Majorca, holidays to Cala d' Or are centered around the delightful two-mile stretch of sandy beaches and rocky coves. Cala d' Or is unrecognisable from the traditional fishing village it once was, this chic resort now boasts a good range of shops and bars, a marina, yacht club and fine restaurants, however you can still find some traditional whitewashed Spanish houses as well as the beautiful beaches. The marina is the perfect spot to unwind over a coffee and watch the luxury yachts come sailing into the pretty harbour. The main street called the Avinguda Tagomago is a magnet for shopping enthusiasts who come to browse or buy in the elegant boutiques, designer shops and art galleries.
Hotels and much of the accommodation in Cala d' Or are dotted along the resort's two-mile stretch of coastline, this is divided in to seven main coves. Cala Gran is the largest, it has the longest of the sandy beaches, which is lapped by crystal clear waters and dotted with sun loungers and sunshades. This beach has water sports and is popular with sunbathers and swimmers alike. The harbour is lined with a good selection of fine restaurants and pavement cafes that offer superb dining, including, the locally caught seafood. This area by the harbour also has a good selection of sophisticated bars serving drinks and a choice of cocktails.
The resort also encompasses nearby inlets such as Cala Egos that also provide family hotels and apartments yet away from the bustle of the main resort. If the attractions of these picturesque destinations isn't enough there are plenty of excursions to tempt you away from the beach or poolside. You can visit the stunning Caves of Drach, see the beautiful secluded palm-fringed beach of Es Trenc, haggle for bargains at the bustling Felanitx Sunday market, or take a day trip to the island's capital, Palma with its beautiful architecture, boutiques and sophisticated café culture. Wander around the narrow streets and leafy plazas; visit the 13th-century Gothic cathedral, the Palau March contemporary art museum, and the Es Baluard museum of Spanish art.