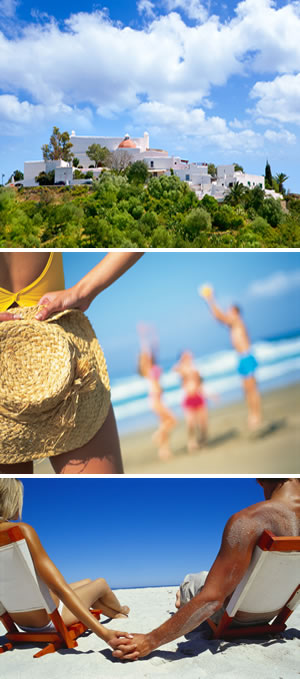 Holidays to Santa Eulalia
Santa Eulalia is the third largest resort in Ibiza and is approximately 21kms from the airport. It is a great destination for families and those seeking a quieter holiday. There is a lovely promenade that is lined with palm trees that runs adjacent to the wide sandy beach. The beautiful beach in Santa Eulalia has a number of water sports available on the beach, including; jet skis and banana boats.
Santa Eulalia is nothing like the lively resorts of San Antonio or Ibiza town, it has built a reputation for the place to visit and appreciate the finer things in life. There are art galleries, an exclusive yachting marina, some of the islands best restaurants serving gastronomical delights are here and also some very exclusive shops and boutiques.
The resort sees itself as the cultural centre for the island and likes to maintain life here at a more sedate pace. In the evenings you can visit some sophisticated and lively bars here too and even a nightclub or two, but nothing like Ibiza Town or San Antonio, the nightlife is at a more relaxed and calming pace than other resorts.
During the day the Calle San Jaime is the meeting place for a coffee and a spot of people watching and to let the world go by. Next to San Jaime is Calle San Vicente, famous here in Santa Eulalia as the Street of Restaurants. It is closed to traffic in the early evening and this then transforms itself into the atmospheric centre of the resort.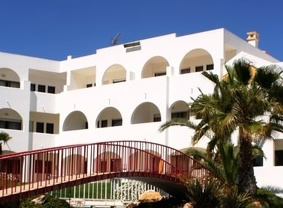 Whether you are looking for a cheap last minute holiday, an all inclusive family hotel or a luxury 4 or 5 star property, Ibiza has a wide variety of holiday accommodation to suit everyone.
To see a list of our favourite Ibiza hotels please click Ibiza Hotels
Santa Eulalia - Google Maps
Search Santa Eulalia Hotels