Ibiza Hotels
Relax, we have the Ibiza hotel for you...
Travel Empire has a wide selection of hotels and apartments in Ibiza, listed below are a selection of our clients favourite accommodation. You can search for any of the resorts hotels and apartments in the adjacent search box. For group bookings (over 9 passengers) or any destination or hotel not featured in our hotel search facility please contact our reservations department:
Call 01226 345381 or click for a quote by email.
Argos - Talamanca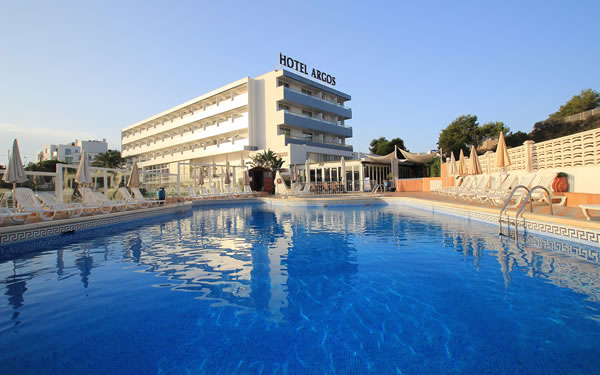 The Hotel Argos is a family run hotel which was recently completely renovated and offers appealing and comfortable 4 star accommodation, right on the beach of Talamanca. The spacious rooms have air conditioning, heating, mini-bar and full bathrooms; they are tastefully decorated and the sea view rooms look right over the beach and the shimmering waters of the bay of Talamanca. Check Availability »
Bellamar - San Antonio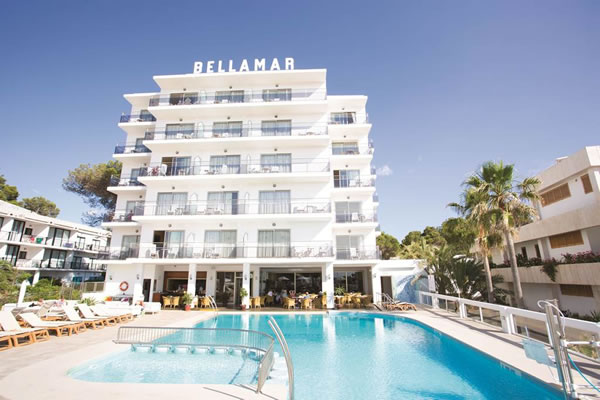 The comfortable four star hotel Bellamar is well known for its high level of service and wide range of facilities that make this a great choice of hotel in the Bay of San Antonio. Its pool and terrace complete with sun loungers, and a bubbling Jacuzzi are raised high above the beach-side road and have great views over San Antonio bay and its spectacular sunsets. More relaxation and pampering are available in the well equipped Wellness Centre and Spa. Check Availability »
Grand Palladium Palace - Playa d'en Bossa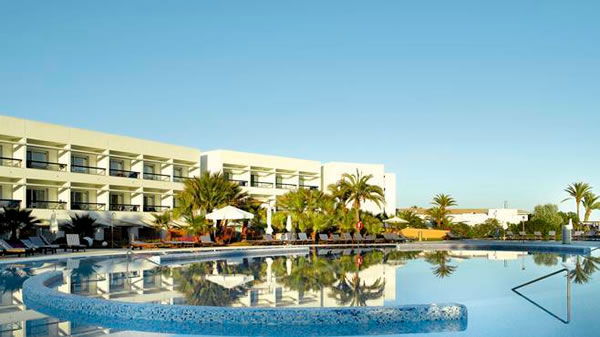 This luxury 5 star hotel is situated directly beside a wonderful beach and the peaceful section of Playa d'en Bossa, on the edge of an area of protected nature. Conveniently located around a 10-minute stroll away from bars, restaurants and nightclubs. The town centre offers plenty of shopping opportunities and is around 15 minutes from the hotel a local bus stop can be found a stone's throw away. Check Availability »
Grupotel Cala San Vicente - San Juan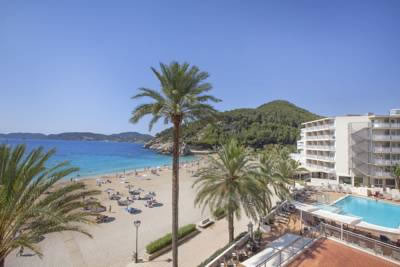 The Grupotel Cala San Vicente is located in the north of the island, away from the hustle and bustle of Ibiza. The hotel is nestled amid a beautiful cove and a pine forest. Enjoy one of the most beautiful coves of Ibiza, chill out by the pool and sample the culinary offerings that Grupotel Cala San Vicente provides. more... Guests may make use of the spacious foyer with a 24-hour reception desk, a currency exchange desk, lifts and outside a charming pool and garden area. Check Availability »
Simbad - Talamanca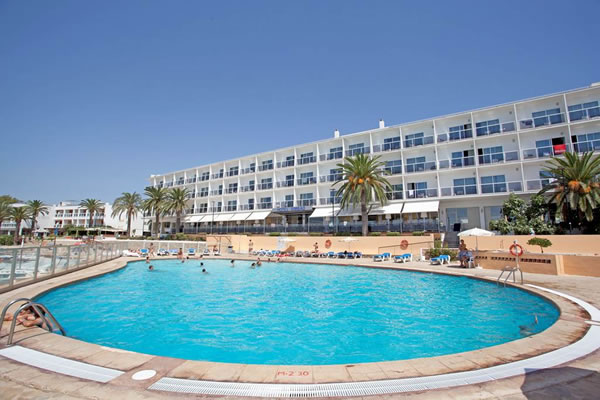 This magnificent beach hotel is located in the pleasant area of Talamanca, a few meters from the beach and offers spectacular views of the sea and Dalt Vila. In close proximity to the hotel, guests will find a variety of local and renowned nightclubs, plus a variety of restaurants and bars. The center is about 3km away and can be reached by a pleasant walk along the harbour. Check Availability »
More Ibiza hotels...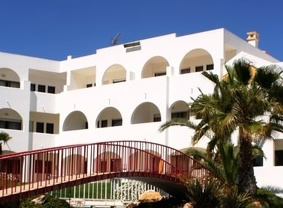 *Please note the star ratings shown may not be the official rating of the hotel but on occasion may represent our own rating or that of our supplier.