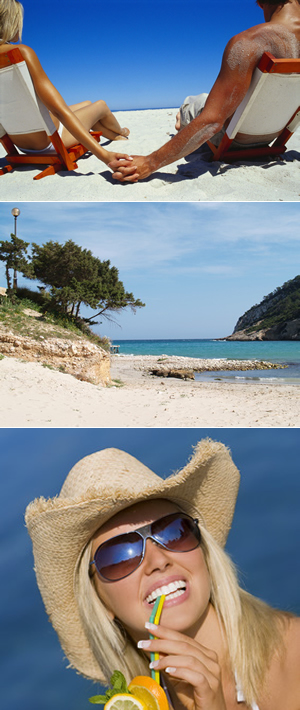 Holidays to Cala Llonga
Cala Llonga is situated along the coast between Santa Eulalia and Ibiza Town. The resort is around 30 to 40 minutes from Ibiza airport. Cala Llonga boasts a 200-metre Blue Flag beach that is perfect for families and couples alike. The beach provides excellent snorkeling opportunities and is often used as an anchorage for yachts and boats. There are no shortage of amenities nearby with a good selection of shops, supermarkets, restaurants and bars.
Children will find a wooden playground at the beach and there is also a local funfair nearby. If you are interested in sightseeing, it is worth visiting nearby Santa Eulalia where you can visit the local shops, the hilltop church and the marina. A visit to Ibiza Town is also a must to see the streets at night full of life, with its bars, cafes and shops open until late, as well as the lovely marina with its impressive yachts.
If you are looking for a lively clubbing holiday then this is not the resort for you; this is a laid-back part of the island, although it does have sufficient choice of bars and restaurants. Most of the hotels have good nightly professional entertainment and are usually open to non residents. Eating out is no problem with a wide variety of different cuisines available in Cala Llonga such as sea food, Chinese, Spanish, Italian, English and traditional Spanish cuisine.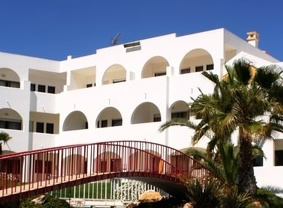 Whether you are looking for a cheap last minute holiday, an all inclusive family hotel or a luxury 4 or 5 star property, Ibiza has a wide variety of holiday accommodation to suit everyone.
To see a list of our favourite Ibiza hotels please click Ibiza Hotels
Cala Llonga - Google Maps
Search Cala Llonga Hotels