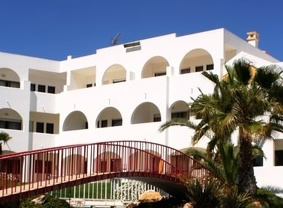 Favourite Hotels...
Whether you are looking for a cheap last minute holiday, an all inclusive family hotel or a luxury 4 star deal, the Costa Brava has a wide variety of holiday accommodation to suit everyone. To find Tossa de Mar hotels and accommodation availability please utilise our search for holidays or hotel search in the right hand column above. Back to top of the page

Holidays to Tossa de Mar
Tossa de Mar is situated on the Costa Brava in the Spanish region of Catalonia. This is a picturesque resort with cobbled streets, a magnificent old castle and is surrounded by verdant green valleys, gorges and natural springs. There's a focus on the beach life in this attractive resort which appeals mainly to couples and families rather than nightlife fans and all night party-goers
Set at the centre of the Costa Brava, Tossa de Mar is around 95 kilometres north of Barcelona and approximately the same south of the French border. The resort's make up is very unlike its near neighbour, Lloret de Mar which is the place to go if you're after a Club 18-30 type of holiday.
The coastline around Tossa de Mar is a 14-kilometre expanse of sandy tourist beaches and small sheltered coves. There's a great range of water sports to be enjoyed here; the crystal clear waters and nearby islands are a magnet for scuba divers and snorkelers. The clear waters also make a glass bottom boat trip an ideal excursion.
Tossa de Mar is very popular with families and couples, however the resort enjoys a broad appeal and is attractive to most tourists because there is something for everyone. During the day there are plenty of activities to get involved in from water sports, diving and sailing to hiking and bike rides around the beautiful countryside. If your idea of activity is to simply stroll around the souvenir shops picking up mementos then you can spend many a happy hour doing just that!
Evening entertainment here is quite low key, however if the night scene is for you there are a few late night and lively music bars. There is a wide variety of cafes and restaurants catering for most tastes, local wines are served and are not very expensive. As usual in Spain children are always welcome in the restaurants.
Tossa de Mar - google map
Search Tossa de Mar Hotels