Favourite Hotels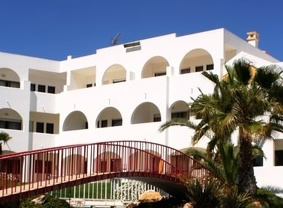 Whether you are looking for a cheap last minute holiday, an all inclusive family hotel or a luxury 4 star property, Roquetas de Mar has a wide variety of holiday accommodation to suit everyone.
To see a list of our favourite Costa de Almeria hotels please click Almeria Hotels

Holidays to Roquetas de Mar
Roquetas de Mar is the largest and liveliest tourist resort on the Costa de Almeria, holidays to Roquetas de Mar have grown in popularity recently due to the introduction of low cost flights to nearby Almeria airport from several 'no frills' airlines. Like many Spanish holiday resorts Roquetas de Mar has developed from a traditional fishing village in to the modern holiday destination it is today. This has been accomplished by developing one side of the town for tourism, now filled by modern hotels and other visitor facilities such as souvenir shops, bars and restaurants. The rest of the town has developed at a different pace and has managed to retain some of its original charm. The settlement itself dates back to Roman times, while the maze of narrow streets reflects its Moorish history.
Visitors that holiday in Roquetas de Mar will find an agreeable climate here, they will enjoy long hot summer days and a mostly dry, pleasant winter sun. The resort has an authentic Spanish atmosphere that seems to have left other popular resorts this is probably due to the fact that along with the British, Dutch and Germans the Spanish themselves enjoy their Roquetas de Mar holidays. The resort has plenty of accommodation from self catering apartments to a wide choice of quality 3 and 4 star hotels that have board arrangements from Bed and Breakfast to all inclusive.
The resort is not only popular it appeals to a wide variety of people, families with small children will enjoy the well maintained beach, water sports enthusiasts can partake in the many activities here, while couples can take pleasure in the relaxed atmosphere of this traditional resort. Golfers enjoy the local course the Club de Golf Playa Serena as well as the chance to play three other nearby courses, La Envia Golf, Alboran Golf and Golf Almerimar all are within easy travelling distance by car. In the evenings the resort is quite lively with a very good selection of restaurants bars and clubs.
n the area of the town that has been developed for tourism there are the usual range of gift shops selling holiday souvenirs, beach accessories, mementos and pottery. On Thursdays there is an outdoor market, but for more serious shoppers a visit to the Gran Plaza shopping centre is a must, this modern complex has over 100 shops a multi-screen cinema (with dedicated English language screens) a bowling alley, an amusement arcade, restaurants and cafes. If a visit there doesn't help find what you need then the short journey up to Almeria city would be the thing to do.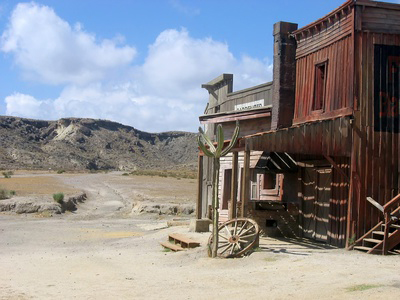 Things to do...
There are numerous places to visit whilst in the Costa de Almeria, including; Troglodyte Villages, Mini Hollywood, Texas Hollywood, Water Park, Cabo De Gata Natural Park and the Astronomical Centre. The City of Almeria and the nearby resorts of Almerimar and Aguadulce are worth a visit.
Roquetas de Mar - Google Maps
Search Roquetas de Mar Hotels