Zante Hotels
"Relax, we have the Zante hotel for you..."
Travel Empire has a wide selection of hotels and apartments in Zante, listed below are a selection of our clients favourite accommodation. You can search for any of the resorts hotels and apartments in the adjacent search box. For group bookings (over 9 passengers) or any destination or hotel not featured in our hotel search facility please contact our reservations department:
Call free: 0800 849 1285 or click for a quote by email.
Tsamis Zante Spa Resort **** Tsilivi Zante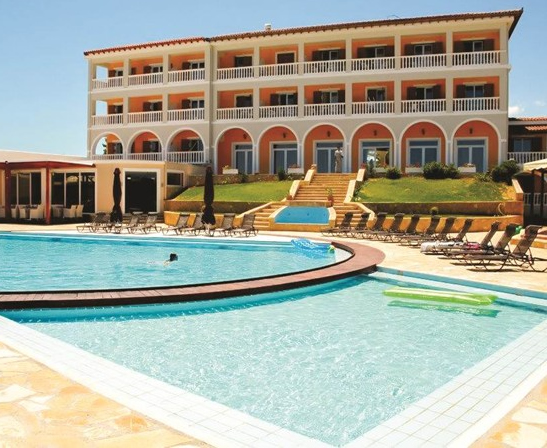 Hotel Tsamis Zante offers an fabulous and stylish setting ideal to make your holidays in Zakynthos unforgettable. Set on a pebbly beach this hotel offers stylish, chic holidays in a perfect sea front setting. 4km from the resort of Tsilivi and 17kms from the airport, hotel offers shuttle service to Tsilivi and Zakynthos with extra charge. Hotel Tsamis Zante has 74 rooms, 31 rooms in the main building and 43 rooms in the side - building. All areas are air conditioned. All rooms have private bathroom, satellite TV, air-conditioning, mini-bar, hairdryer, direct dial phone, music and balcony. The main building houses reception, the lobby, the SAT TV room and the internet corner... Check Availability »
Diana Hotel ***** Zante Town Zante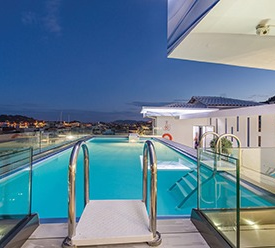 Diana Hotel is a first-class hotel with exceptional facilities that are sophisticated yet contemporary, guaranteed to satisfy the needs of the most discerning guest. The Hotel is centrally positioned in the Venetian Square of St. Marcos, next to the Catholic Church, with the nearest beach just 200m away making it perfectly located for sightseeing or business. Zante Town offers a variety of bars, restaurants and tavernas to suit all tastes and budgets. Other facilities at the Hotel include recreation room with billiard and library there is also a cocktail bar with soft background music and intimate atmosphere... Check Availability »
More Zante Hotels...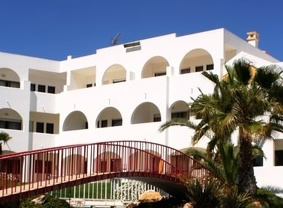 *Please note the star ratings shown may not be the official rating of the hotel but on occasion may represent our own rating or that of our supplier.