Holidays to Argassi
Argassi is in the south east of the island and is one of the most popular tourist resorts on the blissful island of Zante. Argassi is an attractive resort with Mount Skopos in the background adding a sense of majesty. Argassi combines some of the best features of the other resorts. It has a good variety of bars, restaurants and shops, making it appealing to people of all ages.
It's a good choice for parents with teenage kids. The main centre of town is compact giving it a lively atmosphere. Outside the town centre it's much quieter. Nightlife falls somewhere in between Laganas and the other resorts lively but not too rowdy. It has bars, tavernas and nightclubs mainly situated down two streets. For those after a bigger, better and even more lively night out then the party resort of Laganas is just a short journey away.
Travel in the opposite direction and you will find the best beaches on the island like Banana, Gerakas and Dafni. The beach at Argassi is long in fact it spans the whole length of the resort, and even though it is a fairly narrow beach it has both areas of sand and shingle and enough space for everyone without feeling crowded. Water sports are available here these include jet skis and banana boat rides.
The resort itself is compact so all the amenities; supermarkets, shops, bars, restaurants, clubs are close to hand. The centre has a lively feel while the outskirts of the town are more suitable for those who seek the comforts and attractions of Argassi but a chance to stay somewhere a little more tranquil.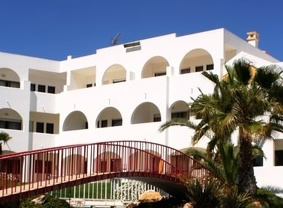 Whether you are looking for a cheap last minute holiday, an all inclusive family hotel or even a luxury 4 or 5 star property, the island of Zante has a wide variety of holiday accommodation to suit everyone. You can find your favourite hotel by using the search facility above or to see our most popular Zante hotels please click; Zante Hotels