Favourite Hotels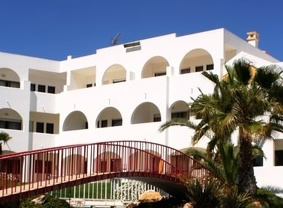 Whether you are looking for a cheap last minute holiday, an all inclusive family hotel or even a luxury 4 or 5 star property, the island of Rhodes has a wide variety of holiday accommodation to suit everyone. You can find your favourite hotel by using the search facility above or to see our most popular Rhodes hotels please click; Rhodes Hotels

Holidays to Lindos
Lindos has everything; history, culture, glamour, beach-life and nature. Here you will find beautiful beaches, a picturesque hillside village of whitewashed houses and even a medieval-walled hilltop acropolis containing an ancient Greek temple! The resort overlooks a deep circular bay edged by a sandy beach. The village is a maze of narrow streets paved with black-and-white pebble-mosaics, and lined by ancient and whitewashed houses and villas.
Lindos was 'discovered' by mass tourism in the mid-1970s, but thankfully it was designated a national heritage site, and has thus been spared the ravages of modern development. If Lindos is not your choice of resort then it's still worth a visit during your time on Rhodes. The old town is a delightful place to stroll, being pedestrian-only and filled with cafes and souvenir shops. Steep hills around the resort and up to the acropolis may not suit visitors with mobility difficulties. Lindos has some upmarket shops and boutiques aimed at its wealthy visitors. Typical buys include local ceramics, Turkish-inspired carpets and rugs, and gold and silver jewellery. The path up to the acropolis is often lined by lace-makers selling their wares.
During the day holidaymakers can enjoy the resorts two beaches. North of the town, in Lindos Bay, the lovely sandy Pallas Beach sits in a deep, sweeping cove, and is equipped with sun beds and umbrellas for hire, plus water sports facilities. It is very crowded in high season but is safe for kids with its soft sand and warm shallow water. South of town, St Paul's is a sand and pebble beach with sun beds and umbrellas for hire. There is a small nudist beach a few kilometres north of Lindos at Kalathos. In addition, taxi-boats run along the coast to other nearby beaches.
Lindos' nightlife centres on the cocktail bars and tavernas of the old town, many of which have rooftop terraces offering romantic sea views. Bars are obliged to lower the volume of the music after midnight. Below the old town, on the road down to Pallas Beach, there are two open-air clubs for late-night dancing, while a third, Amphitheater, lies on the crest of the hill as one enters Lindos on the road from Kalathos. If you enjoy dining out you have the choice of; the more pricey restaurants and tavernas in the old town or and the more down-to-earth tavernas that line the sands of Pallas Beach in Lindos Bay. Greek cuisine with an emphasis on seafood predominates, but there are also several pizzerias and creperies.