Favourite Hotels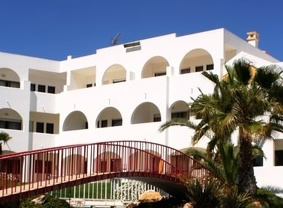 Whether you are looking for a cheap last minute holiday, an all inclusive family hotel or even a luxury 4 or 5 star property, the island of Crete has a wide variety of holiday accommodation to suit everyone. You can find your favourite hotel by using the search facility above or to see our most popular Crete hotels please click; Crete Hotels

Holidays to Agios Nikolaos
Agios Nikolaos is located around 69 Kilometres from the airport and city of Heraklion and for many years was a popular mid range package holiday destination, however over the last few years the resort has been developed in to a more cosmopolitan resort with much improved standards, now you will discover lovely harbour side café bars and top quality restaurants.
The night clubs and karaoke bars are a thing of the past in this relaxed, yet still quite busy town. Agios Nikolaos is ideal for couples of all ages and provides an excellent base from which to explore the eastern part of Crete.
Agios Nikolaos is surrounded by hills at the unspoilt eastern end of the island, it is a pretty resort covered in olive trees and built around a 'bottomless' lake, which is lined with café bars, parasols and pavement tables allowing you to sit back and relax.
There are two shingle and pebble beaches, both have interesting coves and offer an array of water sports. Fishing and boat trips can be also arranged from the harbour.
Agios Nikolaos has a wide variety of shops and restaurants to choose from, many surrounding the harbour. When it comes to the end of the day the picturesque village exchanges the totally relaxed atmosphere in favour of a more exciting one, the bars and tavernas gear up to entertain you and the restaurants begin to serve evening meals which will delight your taste buds.
Overall Agios Nikolaos is a friendly resort, offering you sun, leisure activities, relaxation, shopping, great food and to finish off with, traditional and modern bars and tavernas.
Agios Nikolaos - Google Maps