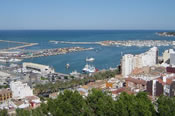 Denia is located on the Costa Blanca around 90 kilometres from Alicante airport. This delightful holiday town has something for everyone, rich in history and culture and its streets are a fascinating showcase of architecture through the ages. The focal point of Denia is the hill top 17th century Moorish castle. These days tourism blends seamlessly with the hustle and bustle of a working Spanish town.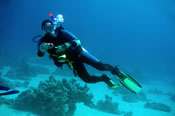 Denia's beach seems to stretch for miles to the north there are sandy beaches which are perfect for sunbathing, swimming and walking along the shore-line. On the beach there is all the necessary facilities and the resort has been awarded the EC blue flag for clean seas. To the south you can discover the rocky coves with their crisp, clear waters here yon can swim, dive and enjoy yourself, fishing, scuba diving or just relaxing in the Mediterranean sunshine.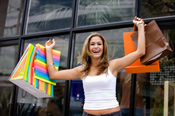 Shopping in Denia is much better than a normal Spanish holiday resort. In addition to the normal souvenir shops and mini markets selling essentials there are some top of the range clothes shops with designer wear for both men and women and beautiful gift shops specialising in the unusual and exquisite.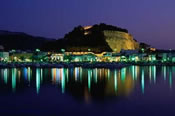 In the evenings Denia scores high with a wide choice of restaurants with some of the best regional and international cuisine on the Costa Blanca. There are no shortage of restaurants, cafes, tapas bars, and of course seafood restaurants with a mouth watering selection of 'catch of the day' from local waters. Denia also boasts Indonesian, Mexican, Italian and Greek restaurants. There are plenty of bars and clubs to keep you going until the small hours but Denia seems to attract more couples and families with a good mixture of British and German holidaymakers, if you prefer a resort with a 24 hour party atmosphere then Benidorm is not too far away and would be a better choice for you.
For a list of Denia hotels and accommodation click Denia Hotels to see more information.