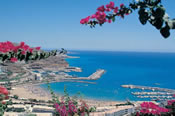 Holidays in Gran Canaria
Gran Canaria is an island of many contrasts, here you will find beaches of golden sands and emerald mountains, whitewashed tiny villages and large busy tourist resorts, traditional Canarian dishes and British pub grub, local festivals and throbbing nightclubs, cool clear lakes and man made water parks. Visit this wonderful island and discover the parts of the island that suit you, there is a choice of accommodation but the majority of visitors choose to stay in the good quality properties found in Gran Canaria's more established resorts of Puerto Rico, Maspalomas or Playa del Ingles.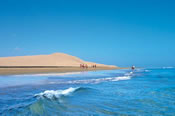 Holidays to Maspalomas are a great choice, the excellent year round weather is a major attraction for both winter and summer breaks, add to this a good selection of bars, shops and restaurants and you soon realize why this lovely resort remains popular year after year. Located on the southern tip of Gran Canaria, the resort lies next to the neighbouring lively resort of Playa del Ingles. Maspalomas though, is the quieter and more upmarket option, the resort boasts the best four-mile (around 6 kilometres) stretch of golden, sandy beach on the island. However Maspalomas holidays are not just for about the beach life, there are plenty of options for a luxury break including a good selection of quality 4 and 5 star hotels many of them offering a range of board arrangements including all inclusive holidays.more...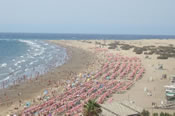 While Gran Canaria has a wonderful climate throughout the year, the south of the island enjoys its own microclimate with generally better weather than other parts of the island. Situated in this region is Playa del Ingles this translates as 'the English beach' and the resort lives up to its translation as Playa del ingles is a very popular with British holidaymakers. The resort has developed over the last 20 years into one of the largest and busiest in Europe, its main features are the wide and sandy beaches that stretch from the Maspalomas dunes to the south and San Agustin in the north. Playa del Ingles has a choice of accommodation from self catering apartments right up to top quality 4 & 5 star properties. more..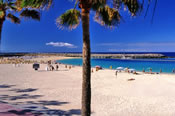 Puerto Rico is situated on the south west coast of Gran Canaria. The resort of Playa del Ingles is approximately 25km away and the distance to the airport is around 30 kilometers. The resort is built along and up the sides of a valley, where white walled apartments and villas fill the two hills. Puerto Rico has two main beaches, Puerto Rico Beach and the delightful Amadores Beach. Puerto Rico beaches are man-made and the location of 2 harbours, from where you can take boat trips and excursions. The steep inclines in the resort mean that it is not really suitable for visitors with mobility problems. more...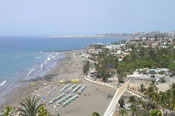 The compact and select resort of San Agustin is located in the south east corner of Gran Canaria and 18 miles south of the island's airport. Set just along the coast from the bustling resorts of Playa del Ingles and Maspalomas, San Agustin is home to quality apartments, several luxury 4 and 5 star hotels and 2 Casinos. The resort attracts couples and families looking for a quieter location yet within easy reach of the beaches and lively nightlife of Playa del Ingles. more...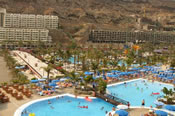 Situated on the south coast of Gran Canaria and 70 kilometres from the island's airport, Taurito is located between the resorts of Puerto Rico (9kms) and the picturesque resort of Puerto de Mogan (4m), Taurito with its beach (Playa Taurito) is most popular with German and British families and couples, with many returning every year to this small, quiet and rather calm Gran Canarian holiday destination. The year round climate also makes Playa Taurito and the island of Gran Canaria a good choice for a winter holiday in the sun. more...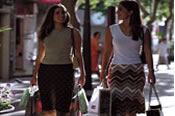 Excursions and things to do in Gran Canaria...
Gran Canaria provides many possibilities for excursions for example you can take a helicopter ride, take one of several island tours, go whale and Dolphin watching, take a boat trip, visit Tenerife for the day, go beneath the waves in a yellow submarine, try deep sea fishing or enjoy a 4X4 Jeep safari. Your holiday would not be fulfilled without a trip to the island's capital, Las Palmas, take a stroll around the city and you will see examples of 15th-century architecture, visit the House of Columbus and the Canarian Museum. If museums aren't for you then how about shopping? Las Palmas has a fantastic range of shops, from elegant boutiques to extensive shopping centers. See below some of the most popular things to do in Gran Canaria:

(1) Las Palmas - Visit Las Palmas, See the capital city and the largest resort on the Island. Holiday-makers can visit the city to look around the historic buildings and churches. There are also some lovely restaurants and cafes around.
(2) Holiday World Maspalomas - Holiday World is a fantastic funfair and leisure park, based in Maspalomas in the Southern region of the island you will find this open all year round. It is the largest funfair in the Canaries with the regular fun fair rides including Ferris wheel, dodgems, roller coasters etc. Other activities include a boating lake, children's play area, pony rides and a kart track and lots lots more.
(3) Aqua land - A very popular attraction for holidaymakers with children, the water park is home to variety of slides including the boomerang, tornado slide, kamikaze and lots of other thrilling slides. Other facilities include restaurants, mini-golf, pool tables, darts and table tennis.
(4) Dunes of Maspalomas - The Dunes of Maspalomas is a natural wonder and also a nature reserve located between Maspalomas and Playa del Ingles. It is one of Gran Canaria's most popular attraction with it's 4.5 square kilometer sand desert which has been blown from the Sahara Desert.
(5) Sioux City - Sioux City is a western style theme park which also has a small zoo for the young children. The theme park is a wild west town replica with cowboys and Indians of course.
(6) Mundo Aborigen - Mundo Aborigen is a reconstruction of an ancient Canarian village devoted to the 'Aborigines, Guanche'. It is located between Maspalomas and Playa del Ingles overlooking Barranco de Fataga. There is also a small museum at the site.
(7) Palmitos Park - Palmitos Park has an aquarium, botanical gardens and a orchid house where birds, fish and butterflies are housed. The land area is 200,000 square meters which makes it beautiful to view different birds.
(8) Casa de Colon - Located in the historic Vegueta, the Casa de Colon is the centre of Canarian history covering life in the last 5 centuries in the Canary islands.
(9) Crocodile Park - The Crocodile park began operations in 1988, at first it was a house for just a few types of crocodiles. Now the park is celebrated as the biggest center to find different types of crocodiles. Other animals you can expect to see there are tropical and Canarian fish, spider houses, jaguars, camels and goats.
(10) Cactualdea, Cactus park - This park is located in the West region of Gran Canaria, You can find the park is home to over 1000 species of cactus plants. The different variety of Cactus plants have been imported from countries like Madagascar, Bolivia, Mexico and Guatemala. Also at the park there is a Guanche cave.