Holidays to Spain
Holidays to Spain have an enduring attraction for British holiday-makers the most popular of which are found along it's Mediterranean coast. Each of the main 'Costas' have something for everyone, here you can find the holiday that suits you. Singles and fun seekers can enjoy the large commercial resorts, honeymooners and couples the quaint white washed villages, beach lovers and golfers have an abundance of choice as do visitors looking for that ideal family holiday. The real Spain is but a step outside even the most commercial of resorts with walking and cycling an ideal way to explore. Car hire is always available to pre-book for those who wish to venture further a field.
Call FREE PHONE 0800 849 1285 or click for a quote by email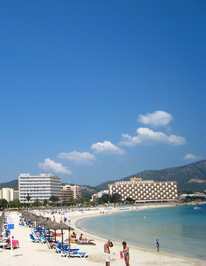 Holidays to - Balearic Islands
Situated in the Mediterranean off the eastern coast of Spain, the Balearic islands include; Majorca, Ibiza and Minorca.
These world famous holiday islands provide the traveller with a wide choice of contrasting holiday resorts. Here you can discover the full range of holiday choices from exquisite sophisticated marinas, tranquil white washed villages or raucous 24 hour party beach resorts, hosting some of Europe's most renowned nightclubs.
Holiday accommodation is equally diverse from simple self catering through to 5 star luxury and all inclusive resort hotels. more...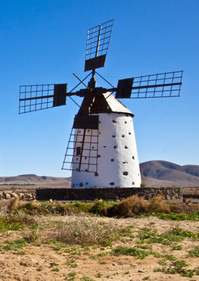 The Canary Islands are located off the northwest coast of Africa, the Canaries are made up of seven volcanic islands: Tenerife, Gran Canaria, Lanzarote, La Palma, La Gomera, Fuerteventura, and El Hierro.
Holidays to the Canary Islands offer something for everyone, an abundance of sandy beaches, theme parks, and vibrant nightlife can all be found here.
The modern resorts dotted throughout the islands provide a wide range of holiday hotels and apartments from simple self catering up to all inclusive 5 star deluxe and with the year round sunshine anytime is a good time to visit these wonderful holiday islands. more...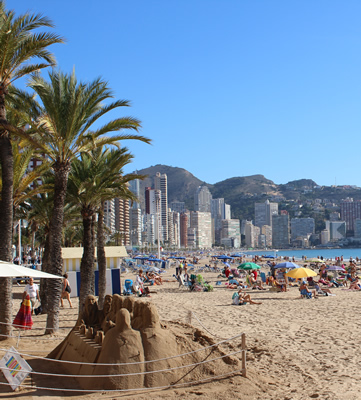 The Costa Blanca attracts millions of tourists every year. Set on Spain's eastern coast, the Costa Blanca or 'white coast' is one of most beautiful areas of the Iberian Peninsula and known for its endless swathes of white-sandy beaches.
The Costa Blanca begins in Denia and Javea in the north and stretches down to Guardamar and Torrevieja in the south. The Costa Blanca has something for everyone, it is popular year round with beach lovers, families, fun-seekers, couples and golfers. Benidorm is the major resort on this part of the Spanish mainland. more...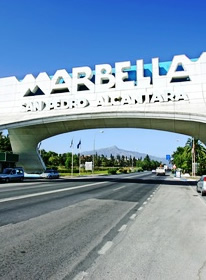 The Costa del Sol, the 'Sun Coast', stretches around 100 miles of southern Spain. Holidays along the Costa del Sol feature beautiful golden sandy beaches and round-the-clock entertainment.
The Costa del Sol appeals to families, couples and young party-goers alike for its wide choice of accommodation, from high rise apartment blocks and whitewashed villas to large modern hotels. The Costa del Sol also offers a wealth of activities to suit all tastes and ages, from theme parks and water sports to world-class golf courses. more...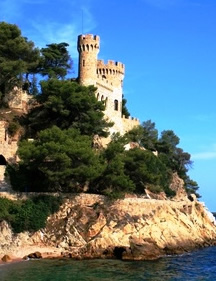 Since the introduction of low cost airlines to the region the Costa Brava has undergone a boost to its long established popularity. It has become far more than a popular package destination, holidays on the Costa Brava, the 'Wild Coast' offer beautiful landscapes and a rich cultural heritage.
The Costa Brava features 100 miles of rugged coastline with beautiful sandy beaches, secluded coves, picturesque fishing villages and modern tourist resorts. Holidays here offer a range of cultural and historical attractions such as the medieval town of Besalu, the hilltop Sant Ferran Castle, the 18th-century Santa Caterina Church, the Romanesque Church of Santa Maria del Palau, and the Dali Museum in Figueres. more...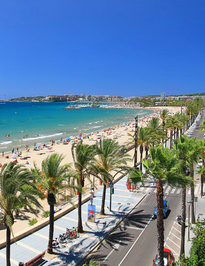 The Costa Dorada or 'Gold Coast' is positioned between Barcelona and Tarragona, the region offers a great combination of golden sandy beaches, a wealth of activities, and lively nightlife.
Holidays on the Costa Dorada centre round the main tourist resorts of La Pineda, Cambrils and Salou. La Pineda is a favourite with families seeking a relaxing beach resort with plenty of amenities.
A mini tourist train connects La Pineda to the popular Port Aventura theme park, with its exhilarating roller coaster rides and amazing fun shows. more...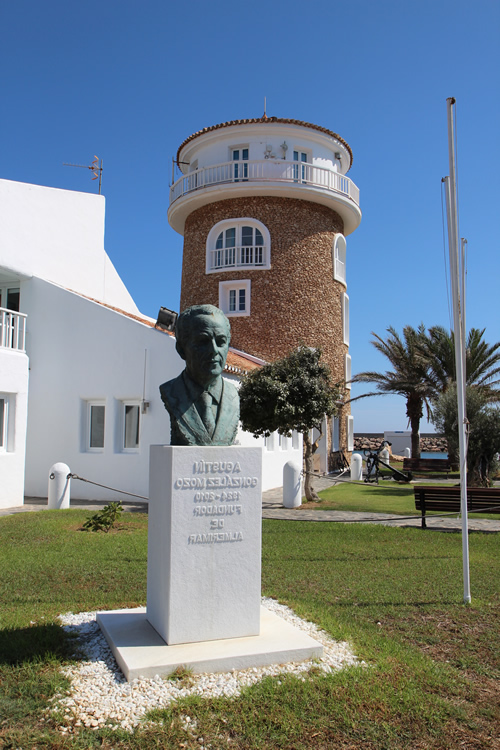 Set on the southeast edge of Spain, the Costa de Almeria features around 200 miles of tranquil beaches bathed in beautiful sunshine. The Costa de Almeria has a micro-climate which gives this area above average sunshine and very little rainfall.
The stunning landscape of volcanic desert, rugged cliffs and untouched beaches and the beautiful national park of Cabo de Gata make this part of Spain an interesting place to visit.
Holidays to the Costa de Almeria are particularly popular with those seeking a peaceful break spent lounging on secluded beaches and soaking up the reliable sunshine. In fact, Costa de Almeria enjoys one of the driest climates in Spain. more...