City Breaks to Paris
Paris is one of the most popular city breaks destinations in Europe and probably the most romantic city in the world. The Valentine weekend is always extremely busy and a testament to the romantic attraction of this top mini break venue.
Paris is not just popular in the springtime, it is an all year round destination for visitors from the UK. The Eurostar connection from central London and a convenient flying time of around an hour from the UK makes Paris very accessible for a weekend or short break. It has a broad appeal whether you fancy a quick break for two, a party weekend or a celebration with groups of friends or work colleagues.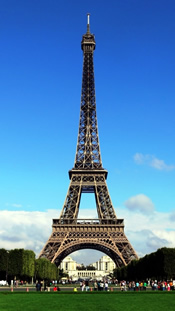 Getting around & Sightseeing
During the day stroll along the banks of the Seine and visit the art galleries and museums. Visit the Eiffel Tower and take the lift to the top to experience fantastic views over the city (not for the fainthearted).
A good way to get to know the city is buy a ticket for the hop on hop off city tour buses, or for a more leisurely pace a journey on the Batobus is a great way to get around Paris by glass covered boats, stopping at many of the key sights.
During your stay a list of places to visit could include; the Palace of Versailles, L'arc de triomphe, Notre Dame Cathedral, the Sacre-Coeur Basilica and the world famous Louvre gallery.
After a spot of sightseeing you maybe tempted to shop in some of the many elegant department stores or visit the famous name chic boutiques along the Champs Elysee. After dark why not see the Can Can show at the Moulin Rouge, eat in one of the many restaurants catered to suit every taste and pocket or simply sit and enjoy a drink at a pavement cafe and watch the world go by.
Paris with its endless sights and attractions, superb shopping, excellent cafes and restaurants and wide range of hotel accommodation has something for everyone!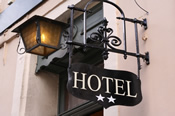 Booking Advice
If you are looking for a cheap weekend in Paris the ingredients are all there, the city attracts low cost flights from many regional airports as well as the Eurostar from London, there is a good stock of budget accommodation and cheap hotels, the trick is normally to book well in advance but if you are looking for a last minute weekend break, then either search online by using our search facility above or call Travel Empire. Alternatively if you are looking to pamper yourself with a luxury weekend in Paris, the city has a wide choice of 4 and 5 star hotels located in the city centre or just a little further out.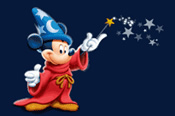 Groups & Families
Paris long weekends or 2 or 3 night holidays are available from most UK airports. If you prefer to speak to one of our reservation team or for group bookings (over 9 passengers) or accommodation only bookings please call our travel advisors on
Free Phone 0800 849 1285
alternatively
Click here for a quick quote.
Families can not only enjoy the attractions of Paris they have the opportunity to visit nearby
Disneyland® Resort Paris
and have a day or two in the theme parks.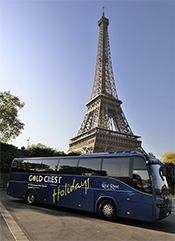 Go by Coach
Why not travel by luxury coach?, we offer a choice of breaks to the French capitol, including the popular 2 night 'Taste of Paris' break from only £139 and the equally popular 3 night break from only £199 price includes a local pick-up*! Alternatively you may wish to enjoy a more leisurely 5 day break that takes in the Palace of Versailles from only £249.
Please call our travel advisors on
Free Phone 0800 849 1285
alternatively
Click to see our latest coach offers.
*Please ask at the time of booking for the nearest departure point to your home.